Postgraduate Diploma in Counselling Children in Schools
With a Diploma in child counselling, you'll gain the skills and experience you need to become a fully qualified child counsellor, including undertaking a supervised placement in a Place2Be school.
Postgraduate Diploma in Counselling Children in Schools
Place2Be's Postgraduate Diploma in child counselling is one of a kind, delivered by an organisation with experience of supporting children and young people every day.
Graduates have the option of moving on to Place2Be's Masters course as a third year.
Course details
What it covers:
A combination of academic and experiential learning, covering a range of topics including:

The use of play and creativity
Self-awareness
Child development and observation
Counselling skills using an integrative therapeutic approach
Person-centred, psychodynamic, systemic, transcultural work and attachment theories
Assessment, referral and multi-agency working.


Useful for those who want to:
Become a qualified and registered child counsellor
Learn how to work therapeutically with children and their families within a multi-agency setting
Receive training in child development, systemic thinking and integrative theory
Develop skills as a creative and reflective counselling practitioner
Apply for a clinical role at Place2Be. Browse our jobs


Course structure:
400 hours of contact time with tutors, 100 supervised clinical hours and at least 30 hours a year of personal therapy
One day (9.30am – 5pm) of tuition a week in the first term
One day on placement in a Place2Be school plus one tuition session (10am – 3pm) per week from the second term
Two training weekends in Year 1 and three training weekends in Year 2
Substantial reading and written work outside of contact hours.
Download the full programme
Download our list of staff and speakers
Entry requirements
You must:
Have a degree or equivalent professional qualification, or submit a 1,500-word essay with your application form
Have completed Place2Be's Level 3 Certificate or an equivalent qualification which includes at least 90 'guided learning hours', theory, skills practice and evidence of self-awareness. We cannot accept online courses
Have received counselling or psychotherapy yourself
Have significant experience of working with children or young people
Be willing to be playful and creative
Be self-reflective and committed to self-development
Have spoken and written English to GCSE level.
Accreditation
Accredited by the British Association of Counselling and Psychotherapy (BACP)
Payment options
The fee for the Postgraduate Diploma is £6,000 per year. You can choose how to pay:
Initial £700 deposit plus:
Option A) 2 Payments of £5,650 one year apart (Full Course Fee)
Option B) 6 Payments of £1,883.33 every 3 months (Quarterly)
Option C) 20 Payments of £565 (Monthly)
Payment will be required only if offered a place to study.
Find out more
Get in touch using our enquiries form or call us on 020 7923 5558.
Endorsements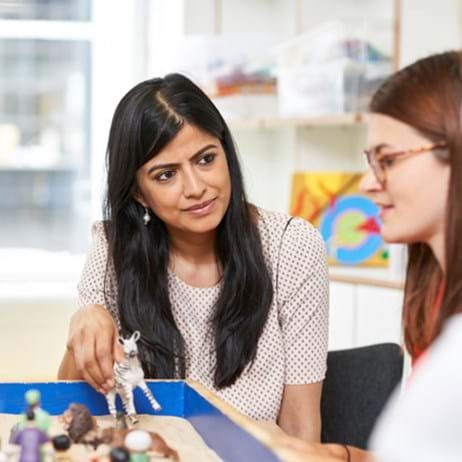 I was bowled over by how interactive the course was - a far cry from sitting in a classroom being talked at. When you're preparing people to support children with social and emotional difficulties, presentations and conversations can only go so far.
Cherrelle, Postgraduate Diploma graduate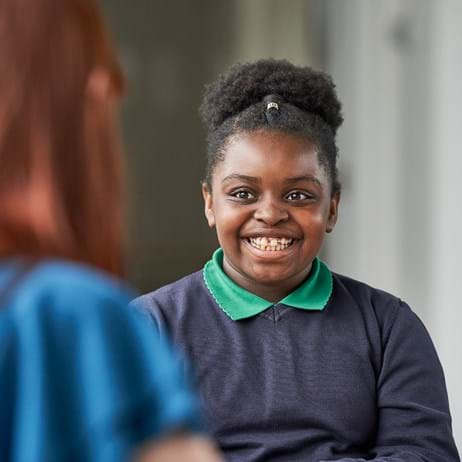 Apply
If you have not completed an undergraduate degree you will need to write a 1,500 word essay and upload it during your application. Your essay will be entitled "My Philosophy of Counselling". It must be typed and you must use a minimum of three sources and include a bibliography. This is a mandatory part of your application if you are a non-graduate.
The deadline to submit applications is 13 April 2020. Shortlisting will take place after applications close and interviews will take place between the 27 April - 19 May 2020.