Level 4 Diploma in School-Based Child Counselling
This one-year intensive course offers you an opportunity to qualify as a child counsellor and includes placement experience in a Place2Be partner school.
Overview
Our pioneering Level 4 programme will enable you to qualify as a child and young person's counsellor with knowledge, skills and competencies that meet the British Association for Counselling and Psychotherapy (BACP) training standards. After completion, you will be able to work therapeutically in a school environment with children and young people, delivering a whole-school approach to mental health.
The course is full-time (Monday to Friday) and includes practical experience working with primary-aged children on placement in a Place2Be Partner School. Learning is classroom-based, online and self-directed.
You'll engage in experiential learning and self-exploration during this intensive course. Counselling safely is as much about understanding yourself as it is about understanding others.  
You need to be ready to commit yourself fully to the personal and professional development required to create a safe therapeutic space for children. Curiosity about the theoretical learning essential for ethical practice is important. Counselling training requires self-reflection, vulnerability and exploration, and it can be both emotionally difficult and enormously rewarding. You will need to undertake personal therapy to support your learning and the challenges that may arise.
It's important that those working as counsellors for children and young people reflect the pupils in our partner schools. We encourage applications from people currently underrepresented in the counselling profession, including:
people from Black, Asian and ethnically diverse communities 
people with disabilities 
men
care leavers
gender-diverse members of the LGBTQI+ community.
We have financial support packages available if you want to become a child counsellor but face financial barriers. For more information, please see the Fees and Funding Options section. 
Interested but would like more information? Check our FAQs.
Fees and funding options
Course cost for 2023/24: £10,000  
Course cost for 2024/25: To be announced
Before applications open for each cohort, we will confirm what financial support will be available to you. You'll only be required to pay if we offer you a place to study. We will offer payment plans where you'll have the option to pay in instalments.
Financial support packages 
We would like our Level 4 Diploma to be as accessible as possible. That's why we're offering financial support packages for eligible students. This financial support could cover:
your

tuition

fees

living expenses

throughout your 12-month course

subsidy

for personal therapy

further options to reclaim some travel and resource expenses

.

 
We're updating eligibility for financial support after our first year and will be providing more information soon. If offered financial support, you will be asked to pay a £100 administration fee to confirm your place on the course. If you're unable to pay this, we can discuss a manageable payment.
To find out more about the financial support available and eligibility requirements, please visit our Level 4 bursary page.
Course details
Who is this course for?
This course is designed for people who:
want to become a safe and ethical qualified counsellor with a focus on working with children

wish to learn vocationally within a school setting to work therapeutically with children and their families
want hands-on experience in the practical management of a whole-school service
are interested in pursuing a career with Place2Be in roles such as a Mental Health Practitioner or School Project Manager
are ready to take on an intensive fast-tracked, full-time study option
are at a point in their life and learning journey where they are ready to undergo self-discovery that will be both challenging and rewarding.
What will I get from the course?
On our Level 4 course, you will:
gain a therapeutic counselling qualification with a focus on working with children in a school environment, with skills to run a whole-school approach to supporting children's mental health
develop a theoretical knowledge and understanding of our Therapeutic Approach and clinical delivery model and practical skills to deliver a counselling programme in a primary school
develop the skills, knowledge and understanding to operate safely, ethically, autonomously and accountably as a child counsellor, making use of the BACP ethical framework, relevant laws and safeguarding policies
develop the skills necessary to deliver mental health support in schools, demonstrating self-direction and originality in tackling and solving problems
actively engage with therapeutic interventions, including assessment and formulation, parent and carer meetings and reviews, safeguarding practices, multi-agency working, group work, one-to-one counselling, drop-in services and teaching/school staff consultations
actively develop an awareness of intersectional identities and differences to develop anti-oppressive practices.
What is the course structure?
This full-time course runs for a full calendar year, with learning taking place one day in person and half a day online each week. You will learn in the classroom, in live online lessons and have practical experience in your school placement.  
The course begins with an Intensive Counselling Skills summer school, ensuring students are ready to start their placements in September.
During half-term breaks, you will participate in interactive skills workshops and pre-professional training sessions. There will be two two-week holiday breaks throughout the course (at Christmas and Easter).
Where is the course run?
We're running our current Level 4 Diploma classroom-based workshops in:
London:

Place2Be, 175 St John St, London, EC1V 4LW

 

Huddersfield:

The Media Centre, 7 Northumberland St, Huddersfield, HD1 1RL.

 
School placements are taking place in surrounding areas. While we will do our best to match you with a Place2Be school close to you, we can't guarantee this. You need to be prepared to travel to attend your school placement.
Course accreditation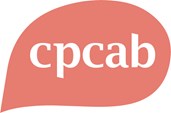 Our Level 4 Diploma in School-Based Child Counselling is accredited by the Counselling and Psychotherapy Central Awarding Body (CPCAB). The course includes 413 Guided Learning Hours and 100 Placement Hours.
We are working with the British Association of Counsellors and Psychotherapists (BACP) to ensure our programme meets their criteria and requirements.
What happens after I qualify?
Once you've graduated, you will have a Level 4 Counselling Diploma with a special focus on working with children and in a school environment. This qualification will allow you to provide one-to-one therapeutic support to children.
You will receive career support throughout the course. We hope you continue your career journey with Place2Be by applying for a counsellor role with us at the end of your course. If not, your options include:
applying for various counsellor roles, particularly roles working therapeutically with children
gaining additional training and support to progress to working as an adult counsellor. 
For information about the kinds of roles this qualification can lead to outside of Place2Be, please see the jobs listed on the BACP website.
While receiving your qualification is an essential part of becoming a counsellor, it's important to remember that it's the first step on a lifelong learning journey. To have a successful career as a safe and ethical counsellor, you must commit to the continuous process of self-discovery and developing your learning over time.
Helpful links 
Download the full programme specification (PDF 230kb)
Download course terms and conditions (PDF 300kb)
Entry requirements
To be eligible for a place on the Level 4 course, we ask for the following criteria.
Essential
You must have:
completed an accredited face-to-face Level 2 or Level 3 course in child counselling, including theory, skills practice and evidence of self-awareness OR be eligible for a bursary position
an interest in pursuing a career supporting children and young people's mental health as a qualified counsellor 
a commitment to self-reflection and engagement in self-development, including the ability and willingness to complete personal therapy during your course 
a willingness to be playful and creative within your mobility 
spoken and written English to GCSE level 
depending on your application route, the ability to attend Route 1 Level 4 Introductory Programme dates and Intensive Counselling Skills summer school dates (to be announced)
the ability to travel to and around either Huddersfield or London for both classroom workshops and school placements  
the ability to take up the full-time (Monday to Friday) learning if offered a place on the course.
Desirable
We would like it if you also have:
experience working with or having meaningful interactions with children and/or young people that demonstrate your ability to achieve the standards of the course
previous personal experience with therapy or counselling in any context
an interest in difference and anti-oppressive practices as shown through reading, listening and viewing for personal interest.
You can find information about Eligibility Requirements for the financial support packages on our Level 4 bursary page.   
Application process
There are two application routes for our Level 4 programme. Which route you take will depend on eligibility for financial support. If you are not eligible for financial support, you need to have completed an accredited Level 2 or Level 3 programme before applying.
Applications for our 2023 intake are now closed. Please register your interest by completing the form at the bottom of this page to be updated on when we will open applications for our next intake.
Application routes
Route 1 (eligible for financial support)
We are updating eligibility for financial support after our first year and will be providing more information soon. You can find out more on the Level 4 bursary page.
If you're applying for Route 1, please complete your Level 4 Diploma application form online and confirm financial eligibility by the application deadline. The rest of your application process will be as follows:
if successful, we will invite you to an interactive online session that will provide in-depth information about the course and the counselling profession
if you are shortlisted and wish to continue your application and haven't completed an accredited Level 2 or Level 3 programme, we will invite you to our Level 4 Introductory Programme, where you will learn foundational counselling skills that will help ensure you're ready to take on the rigorous learning and self-development that becoming a counsellor requires
if you pass the Level 4 Introductory Programme, we will invite you to an online interview, following which our team will shortlist interviewees from both routes who will then be offered a place on the programme.
Route 2 (self-funding) 
If you are not eligible for financial support, you must have completed an accredited Level 2 Award or Level 3 programme before submitting your application. The rest of your application process will be as follows:
our team will assess all application forms once applications have closed, and we will contact you about the outcome of your application in due course
if shortlisted, we will invite you to attend an online interview
if successful at the interview stage, you will be offered a place to study on this programme.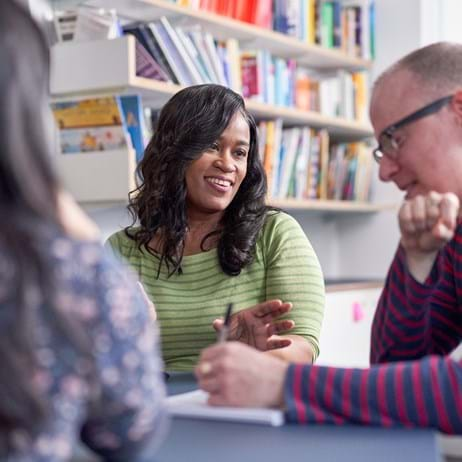 Register your interest
Applications for our 2023 intake are now closed.
Sign up to be notified when applications open for our Level 4 Diploma in School-Based Child Counselling, or take a look at our other counselling training courses.
Register your interest