Young Voices to support Place2Be's Children's Mental Health Week 2024
Young Voices, the world's largest school choir, has selected Place2Be as its charity partner for an additional year, following two successful years of partnership.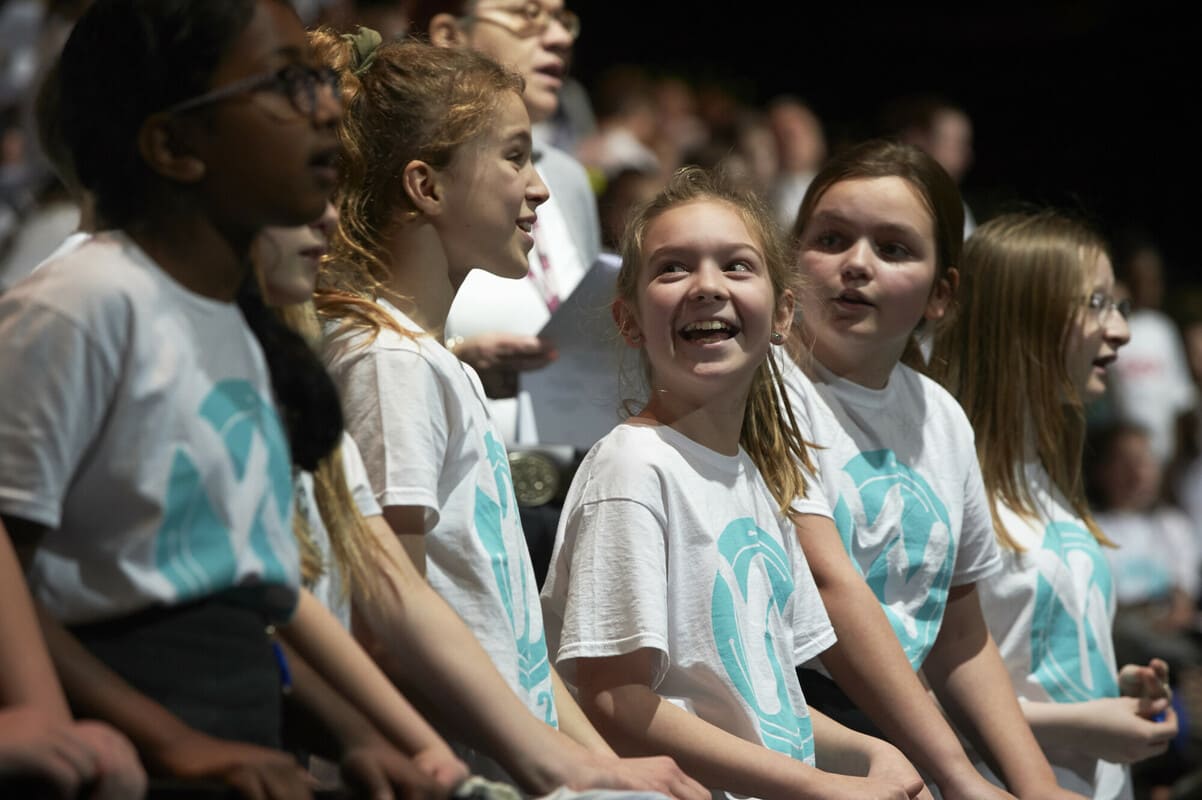 Young Voices brings together primary school choirs from across the UK to perform at some of the best venues in Birmingham, London, Manchester, and Sheffield.
Now in our final year of partnership, Place2Be and Young Voices are hoping to raise more money than ever to give a voice to children across the UK.
Since 2020, we have worked together to raise awareness and funding for children's and young people's mental health. Highlights of our partnership include:
attempting to beat a Guinness World Record in 'The Biggest Sing', which saw 300,000 children from 6,000 schools across the UK sing with music legend Billy Ocean
the release of two charity singles featuring the Young Voices choir - Lovely Day with Billy Ocean, and Proud with Heather Small (which was in the UK Top 10)
over £93,500 raised through bucket collections at the concerts and both charity singles.
Over 4,100 schools have signed up for Young Voices 2024. Concerts will take place in January and February 2024 in the lead up to and during Place2Be's Children's Mental Health Week (5-11 February).
Learn more about Young Voices and sign your school up
Together, Young Voices and Place2Be will be encouraging children and young people to use their voices and express themselves. We will also provide schools and families the tools and resources they need to support young people's wellbeing.
Sign up to our Children's Mental Health Week mailing list to be the first to hear about our plans for 2024.