Promoting wellbeing to a new generation of teachers in Scotland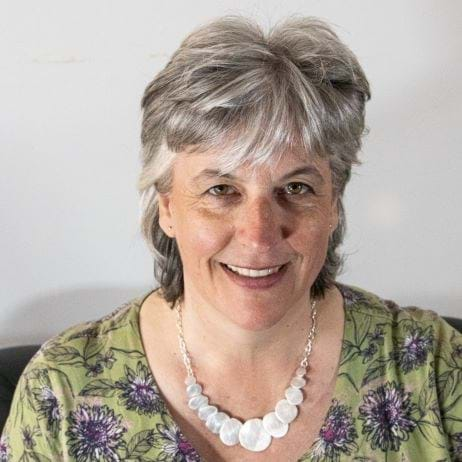 Place2Be Consultant Clinician at the University of Edinburgh - Kathleen started as a research scientist and used her skills to retrain as a counsellor. She directed a Family Life Centre in her local area before working at Place2Be. 
Kathleen Forbes, Place2Be Consultant Clinician at the University of Edinburgh, reflects on the importance of promoting mental health in initial teaching practice through Place2Be's partnership with Moray House School of Education and Sport. 
Being a teacher is a highly rewarding and valuable career choice. It is an opportunity to educate and shape the next generation – to make a difference.  
A teacher's self-efficacy can determine how they interpret their thoughts, actions and emotions in any given situation, especially in a classroom. It's no surprise to see a potential link between teachers who experience low levels of self-efficacy and the tendency to feel less satisfied in their job. They may be at a higher risk of experiencing burnout.  
Teachers across Scotland have talked to Place2Be about the need for a greater understanding of and support for mental health in teaching practice. These conversations initiated our pioneering partnership.  
The challenge of being a student teacher
When someone commits to being a student teacher, they are expected to maintain the professional values of a teacher. Many student teachers are still figuring out their identity, which can be very demanding. They may compare themselves to their peers on their placements and even experience imposter syndrome—a feeling of inadequacy and self-doubt that may result in feeling like a 'fraud'.
Place2Be at Moray House
Now in its fifth academic year, Place2Be's partnership with Moray House of Education and Sport provides a special mental health clinical consultant embedded within the Initial Teaching Education (ITE) department. The partnership delivers a variety of lectures to student teachers across all ITE programmes. 
In the last academic year:
78% of students claimed that Place2Be helped them to understand and be more aware of children and young people's mental health
53% of students reported that they found it easier to manage pupils in the classroom. 
Alongside lectures, students have access to mental health expertise through Place2Think – regular sessions where they can reflect on their experience. These are held either one-to-one or in groups.  
Last year, over 322 one-to-one Place2Think sessions took place with 97 students. Young people shared their worries and feelings about their course, placements, imposter syndrome, not feeling good enough and time management.  
Furthermore, 58 students took part in 19 Place2Think group sessions. It was encouraging to see these students supporting each other in discussions by listening, asking meaningful questions, and offering solutions.  
Student teachers at Moray House can also access Place2Be's Mental Health Champion Foundation (MHCF) programme.
It gives teachers and has given me the skills to realise hard feelings will come up in school, as well as the skills to handle them when they do.
Student teacher on the Place2Be MHCF programme
Another aspect of the work is building capacity within the ITE department by sharing mental health expertise with the staff.  
The success of our partnership
As the Place2Be clinician embedded within the university, I see first-hand the desire of students who want to make a positive difference to the children they'll teach. And how this service has prepared them for the future.  
Last year, the alumni group gave feedback on how the service has allowed them to put their learnings into practice. They felt that the Place2Be and Moray House partnership had helped them become more aware of mental health and its effect on a child's behaviour and learning ability. 
The alumni also explained that the service had enabled them to acknowledge their own mental health and wellbeing while helping them feel more confident in themselves—especially when dealing with challenges in their profession. 
At the heart of Place2Be's work is creating mentally healthy classrooms. It is a privilege to continue to deliver the service and work closely in partnership with Moray House to help generations of Scottish teachers feel better equipped with the understanding they need to support children, young people and their own mental health. 
You can find out more about our partnership at Moray House on the Moray House School of Education and Sport's website.