Place2Be raises over £52,000 at twelfth annual Carol Concert
Last night, we proudly celebrated the twelfth year of our annual Carol Concert. This year we raised over £52,000, meaning we can support even more children and young people across the UK with their mental health.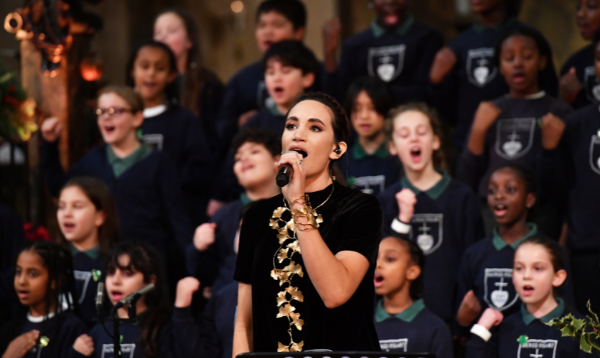 This year's Carol Concert was held at the beautiful Holy Trinity Church in Sloane Square, London, and was also live-streamed so viewers across the UK could join the festive fun. The evening was hosted by Place2Be Ambassador Katie Thistleton.
Guests were greeted by the sounds of 'Once in Royal David's City', sung by the wonderful choir from Sacred Heart Catholic Primary School, and Holy Trinity's Church Choir. As the evening progressed, carols were sung alongside readings of classic Christmas tales by our fabulous celebrity guests:
'The Spirit of Christmas (Anon)' - David Morrissey
'O Simplitas' by Madeleine L'Engle – Claire Skinner
'My Christmas Wish for You' by Kristen M. Saccardi – Place2Be partner schools
Luke 2.8-14 - Rhys Stephenson
'King John's Christmas' by A.A. Milne – Sir Tony Robinson
'Christmas' by Sir John Betjeman CBE – Alistair Petrie
'In The Bleak Midwinter' by Christina Rossetti – Lemn Sissay OBE
BRIT-nominated soprano Laura Wright dazzled guests with her beautiful renditions of 'We Three Kings' and 'Hark! The Herald', and performed her latest single 'Here I Stand'. She also joined the Sacred Heart Primary School choir for a performance of 'Fight Song', after visiting the school earlier this term for a workshop and rehearsal.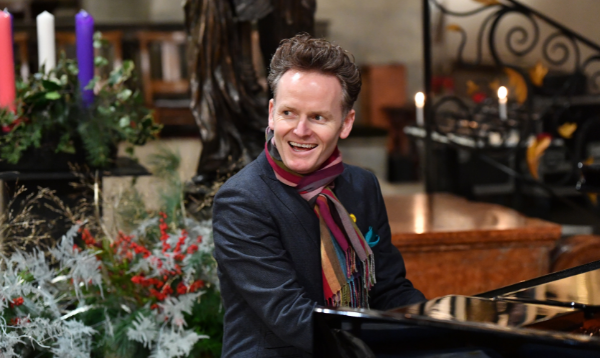 Place2Be Champion, Joe Stilgoe also impressed with his musical medley during the concert. Taking requests from the audience at home and in the church, Joe took to the piano to perform a medley of Christmas and pop songs.
Attendees heard first-hand the difference that Place2Be makes in schools, when Nicola Noble, Co-Headteacher of Surrey Square Primary School, took to the lectern to share her school's experiences of Place2Be. Surrey Square has been a Place2Be partner school for over 20 years.
Classical musicians and celebrities aside, undoubtedly the stars of the show were the children from Place2Be's partner schools. Sacred Heart Catholic Primary School is one of the many schools that Place2Be works in, and we were delighted that they joined us for the evening. We were also delighted to share video messages and readings from our partner schools across England, Scotland and Wales.
The evening would not have been possible without the hard work and dedication of our Carol Concert Committee, led by Karen and Andrew Howes. We are thrilled to have such a committed group working with us to make our evening so successful.
Thank you to our wonderful supporters for making the Carol Concert possible:
Headline Sponsors: Cadogan Estates and Marshall Wace
Platinum Sponsor: Verve Concepts
Gold Sponsors: Nicolaisen Invest UK Ltd, Astrea Asset Management, Devlin McGregor and Galliard Homes
Silver Sponsor: Tanya Baxter Contemporary
Media Partner: Country & Townhouse
Corporate Supporters: Clapham Flowers, The White Company and Waitrose & Partners
Illustrator: Natalia Shaloshvili
Wreath Partners: Kit Kemp Design Studio and Fine Cell Work, John Carter London and Nathan Rollinson, Charles Burnand and Taylor Howes, Bonadea, McQueens and Locker & Riley, Larry Walshe and Emily Johnston, and Martin Bruznizki Design Studio.
Want to join us next year? Sign up to our newsletter to be the first to hear about our 2022 Carol Concert plans.