Teachers need support too says Professor Rowena Arshad
In a piece originally published in The Scotsman, Professor Rowena Arshad, Head of Moray House School of Education at University of Edinburgh looks at how Place2Be is providing teachers with the expertise and skills to take the heat off.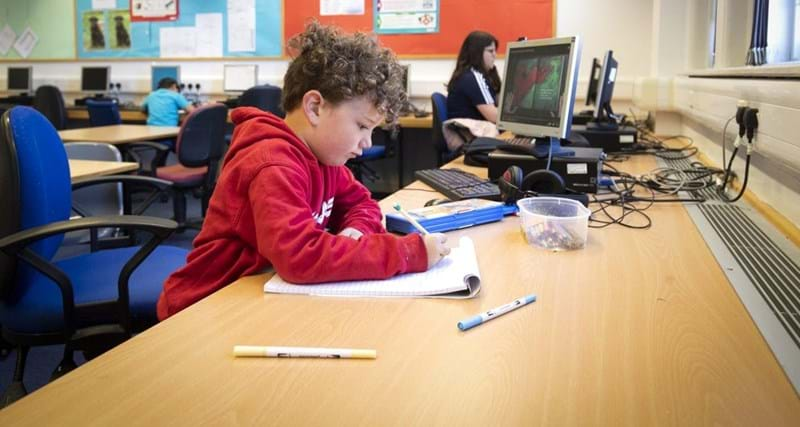 As Scotland's teachers, school staff, pupils and parents prepare for a full-scale return to school on 11 August 11, there will be a range of emotions. One of the realities we have all faced during lockdown has been a physical disconnect with family and friends, and a loss of life as we knew it. While we have all become experts at using technology to stay connected what is also clear is that many emotions have also become intensified.
This morning, I was in a virtual meeting where a teacher colleague shared just how tough it has been for her juggling work and having very young children. The stress and tiredness showed on her face. Another colleague talked about her extreme sense of loneliness as she faced lockdown living alone.
Going into school and meeting colleagues and pupils face to face was a routine she had missed. While another being of black and minority ethnic background was worried about his own vulnerability in case of a second spike.
Yet another was in a state of panic trying to work out how best to support her pupils – particularly those without access to technology to benefit from online learning or those who have faced trauma during lockdown. She did not feel skilled enough to assess the wellbeing of her pupils. There is much focus on the needs and wellbeing of pupils but teachers are also facing a host of anxieties themselves.
As Head of Moray House School of Education and Sport at the University of Edinburgh in 2018, I was approached by Place2Be, a children's mental health charity with 25 years' experience in providing support in schools.
They were interested in how we could work with them on a pilot to ensure that future generation of teachers in Scotland were better equipped with the skills and understanding to support children's mental health.
Having always thought our strategy in Scotland should be wellbeing ahead of literacy and numeracy I didn't hesitate. It does not take a genius to grasp that if you feel good about yourself, if you feel safe and happy, you are more likely to learn.
Likewise if as a teacher, you feel valued, listened to and respected you are more likely to be highly productive. A similar initiative was also piloted at the University of Stirling.
The two-year pilot, which concludes in summer 2020, has been evaluated and the results speak for themselves. Our student teachers said Place2Be shines a light on the fact that many children and young people are struggling with things going on in their lives and that it is vital for teachers to be aware of children's mental health issues. Others talked about being provided with strategies for working with children in a way that brought nurturing principles into the classroom.
There were also students who talked about how having access to a Place2Be clinician to speak to helped them understand that the weight of issues did not just lie on their shoulders and that they did not need to try to be everything for that individual child. This realisation kept them going rather than considering dropping out of their teacher preparation programme when work life became stressful.
Larry Flanagan, General Secretary of the Educational Institute of Scotland indicated that with a blended learning programme and new ways of teaching with physical distancing being taken forward in August, many teachers will also be struggling to assess issues of pupil wellbeing and not just educational progress.
I would like to think that the students who are entering as probationers into the system having undertaken time with the Place2Be pilot in the Moray House programme, will be far more confident and equipped to help young people reconnect into schools, to address issues of uncertainty as well as managing their own physical and emotional needs.
Place2Be provided confidential and spaces not linked to their academic work and students appreciated having this safe space to reflect. Which brings me to a need for each teacher in Scotland to be provided time for reflective supervision to both restore and to re-balance.
Reflective supervision enables individual teachers to reflect on their own practice, their thoughts, feelings and values and how these impact on daily practice. It is about developing capacity. In my view, having such reflective spaces will help improve teacher morale, retention and whole school ethos and has never had more relevance.
Place2Be has put together a series of free resources focused on community recovery, to help headteachers and school staff start to bring their schools back together following recent challenging times. 
This blog was written in a personal capacity and does not necessarily reflect the view of the organisation.