TRH The Duke and Duchess of Cambridge thank teachers on videocall with Place2Be school in Lancashire
Their Royal Highnesses The Duke and Duchess of Cambridge thanked teachers and school staff for their dedication in a videocall with Place2Be partner school, Casterton Primary Academy.
The call took place during what are traditionally the Easter holidays but this year, due to Covid-19, teachers across the country are dedicating their time to keeping schools open for the children of key workers and vulnerable children.
They spoke with staff and children at the school, as well as a Place2Be School Project Manager. On the call The Duke and Duchess heard about the difficulties that schools, staff and children are facing, as well as the extraordinary measures that the school is taking to help pupils and their families, including food deliveries and mental health provision.
The school has remained open as a hub for the five academies (Castercliff Primary Academy, Pendle Primary Academy, Colne Primet Academy, West Craven High School and Casterton Primary Academy) that are part of the Pendle Education Trust. Casterton Primary Academy is located close to Burnley General Hospital and has a high percentage of children whose parents are key workers.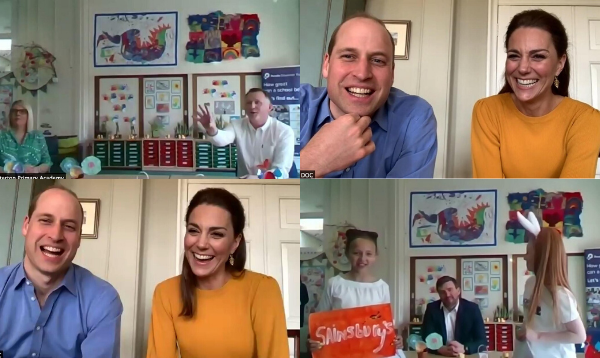 Place2Be has worked with schools in the Pendle Education Trust for 10 years, supporting the emotional wellbeing of children, parents and staff. We are continuing to support school communities across the UK at this challenging time, adapting our usual model of school-based support by providing phone 'check ins' for young people and parents of younger children where pupils are not in school.
Children from across the Trust have been taking part in Easter crafting activities during the holiday period and during the call showed The Duke and Duchess Easter bonnets, decorated biscuits and Easter nests that they have made. Several children also showed The Duke and Duchess portraits of their key worker parents and explained why they were proud of them.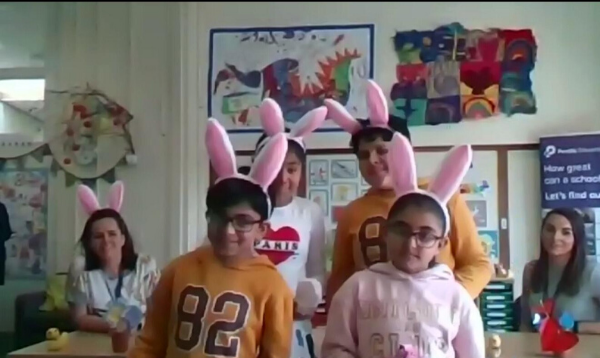 The Duchess of Cambridge has been Patron of Place2Be since 2013, reflecting her longstanding interest in children's mental health.
Families and school staff can access advice and resources to support mental health and wellbeing at place2be.org.uk/coronavirus