"Art is a superpower" - Xavier Leopold on how creativity unlocks our emotions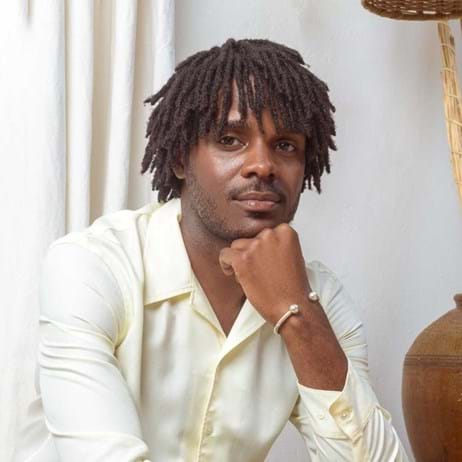 Xavier Leopold is a self-taught contemporary artist, who found his passion for painting during lockdown in 2020. Alongside exhibiting at gallery@oxo, Xavier has worked alongside Place2Be's Art Room on the Weather Project and has run creative workshops in schools. He is committed to showing the importance of art in self-awareness and as a therapeutic tool. 
For Children's Art Week, artist Xavier writes about what he has learnt from tapping into art as a creative outlet during challenging times.
If you'd asked me five years ago whether I would be writing a blog as an artist, I wouldn't have believed you!
I loved drawing as a young child - plants, trainers, anything around the house I drew it. I loved colouring in and the idea of constantly creating something new. It made me feel very relaxed but I didn't think about that aspect too much. That's the beauty of art.
It was really during the pandemic that things took off. Lockdown was hard and isolating - particularly for people like me who live alone. We often don't talk about loneliness as adults - but it's real. And more common than you think.  
One day in late March 2020, while sitting in my South London flat, I pulled out a small canvas, some paint brushes and paint that had been gifted to me some time back and started painting. I wasn't an 'artist', at least I didn't feel so at the time, so it felt random. One canvas turned to 2 and by September that same year, over 20. It dawned on me that I had tapped into something special - a way of flowing the things on my mind, onto canvas in the most undiluted way.  
Since then, things have taken off, and I have been delighted to exhibit in galleries like OXO Tower and Soho House, and even publish a book. But over these past two years, a major highlight has been helping children express themselves through art and witnessing the mental health benefits of this. 
Art allows you to explore, to think outside the box, but also look inside it, and the process transfers energy from your heart and emotions to the outside world. That's a beautiful thing.
Children have been on a rollercoaster over the past two years and their mental health is more important than ever before. It's our duty to arm children with the right emotional skills to grow up to be resilient and able to express how they are feeling.
This is where art comes in. Art is a superpower. To think and visualise something, and then create it on paper or canvas, is amazing – it's like turning thoughts into gold, and the best bit is, that the 'gold' is entirely personal. It's intimate.
Art allows you to explore, to think outside the box, but also look inside it, and the process transfers energy from your heart and emotions to the outside world. That's a beautiful thing.
In collaboration with Place2Be, I created a set of resources called the 'Weather Project', where we can explore our feelings. If you're looking for a way to get going, this is a great place to start.
I've also created an activity journal called 'Art for the Heart', where children can draw, colour and be creative in order to express inner thoughts and feelings. It really helps to create conversations and make speaking about your emotions part of your daily behaviour.
Nothing beats actually spending time with children in person and I have now led four workshops in schools in the UK, and I have been struck time and again by how we all see the world differently.
One group I met with were asked to draw superheroes. Some drew pictures of action figures or cartoon characters. One child, however, drew a picture of Sainsbury's and Tesco, as these were the superheroes that gave their mum food during the pandemic. Another drew a picture of an erupting volcano and a plane flying through it because they said we were all superheroes trying to get through the pain and upset of COVID. That's some pretty powerful testimony that art is a superpower to unlock ourselves!
Here are a few things about the power of creativity that I've learned which might help you if you're getting started:
Look around -

everything is a colour and a creation. I get my inspiration from anywhere and everywhere. Nature, culture, our homes and schools. Art is about how we interact with life and our place in the world. 

 

Art is limitless -

look at life as a cube, not a square. You can turn anything into art, anything that has a meaning for you. Even if it's just a brain dump of what you are thinking, squiggles, random shapes—that's art and a point in your life that you've documented.

 

Size, age, or background doesn't matter - on or off the canvas -

whoever you are and wherever you're from, art is open to you. You don't have to be a child!  And don't limit yourselves to what the art 'looks like'. My art features people of all different shapes, sizes, backgrounds and experiences - feel free to play around.

 

Be prepared to be shocked -

t

here is no right or wrong. Children see life from a different perspective. We are shaped by our upbringing and how we perceive things, so be open-minded to what your child creates.

 
---
Xavier's debut children's book, Art for the Heart, is published by Welbeck and available to buy online and at all good book shops.
You can find out more about Xavier on his website www.byxaviart.com or on Instagram @byxaviart.