Place2Be takes part in the Lord Mayor's Show
Samaritans, OnSide Youth Zones and Place2Be are the first charities to come together for the Lord Mayor's Appeal​.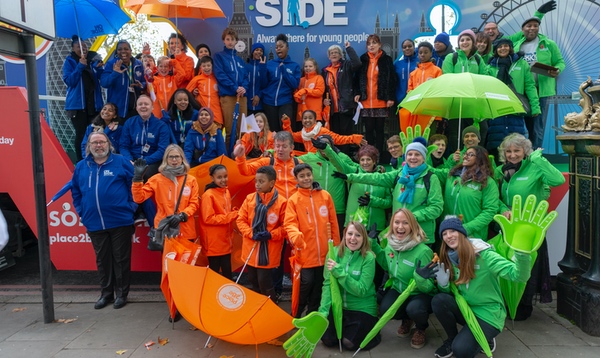 The parade, organised by the City of London, is one of the best-known annual events in London. This year, we were delighted to take part and help Place2Be's Deputy Chair of Trustees, William Russell, celebrate his new role as Lord Mayor of London.
Since November 2017, Place2Be has been supported by the Lord Mayor of London through the Lord Mayor's Appeal. The Lord Mayor's Appeal brings together charities, business and communities to tackle London's most pressing social issues; and currently the appeal supports Place2Be, On Side Youth Zones and Samaritans.
Place2Be, On Side Youth Zones and Samaritans took to the streets of London with our float to raise awareness of the appeal and the important work of our charities. We were honoured to be joined by pupils from Sacred Heart Primary School in Islington who waved the flag for Place2Be.
The joint float contained a banner, along with the slogan ''someone to talk to, someone to listen'', highlighting the nature of the vital support each organisation provides for children and adults across the country.
''I became involved in Place2Be in 2010 through my work founding Knightsbridge School when my co-founder met Dame Benita Reason, creator of Place2Be, who suggested we offered Place2Be in our school. I know from my own experience of being sent to boarding school aged nine, how important it is for children to feel they have someone to talk to.''
William Russell, Lord Major of London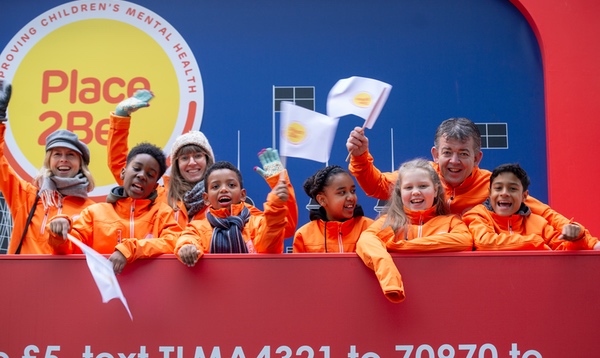 "Since we started working with Place2Be earlier this year our pupils, parents/carers and staff have benefited enormously and as a result our children are already much more confident and willing to discuss emotional and behavioural difficulties they may be experiencing. We are looking forward to our partnership with Place2Be continuing to flourish and it is wonderful for our children and families to experience an occasion as unique as The Lord Mayor's Parade which is such a huge, colourful event that shows the rich history and diversity of London."
John Lane, Executive Head teacher, Sacred Heart Primary School