Place2Be honoured to be 'Highly Commended' at the HSJ Awards
Place2Be was honoured to be 'Highly Commended' in the Mental Health Provider of the Year category in the prestigious Health Service Journal (HSJ) Awards 2019 on 6 November.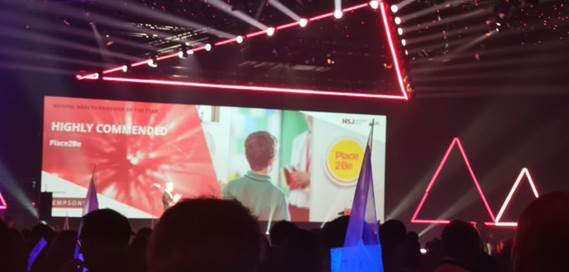 As the only charity in the mental health provider category – and one of the few charities across all categories to be a finalist – Place2Be was delighted to receive such recognition for our work supporting mental health in schools across the UK.
"We are absolutely thrilled to be highly commended for the calibre of our work in schools across the UK. This award is recognition for all the wonderful work of our staff and supporters across the country who are dedicated to improving children's mental health and wellbeing in schools, and in this, our 25th year. Our congratulations to all the other finalists and to the winners, Humber NHS Foundation Trust."
Catherine Roche, Chief Executive of Place2Be
These awards are the most sought after accolade in the health sector attracting entries from NHS, voluntary sector and private sector organisations all keen to showcase their achievements. Place2Be was shortlisted along with Cheshire and Wirral Partnership FT, Dorset Healthcare University FT, Humber Teaching FT, Midlands Partnership FT and North Staffordshire Combined Healthcare Trust.