In 2020, Tiwa and friends from his college took on a 10k for Place2Be for World Mental Health Day and raised over £5,000. Tiwa shares his story and his advice for anyone considering taking on a challenge like this.
Tell us a little more about your challenge
"We organised a 10km charity run for World Mental Health Day. Of all the charities we came across, Place2Be's mission resonated with our focus for the fundraiser."
Why did you choose to support Place2Be?
"As someone who has struggled with mental health over the years, I understand how difficult it can be to cope with our emotions and feelings whilst still tending to important commitments like school.
I felt inspired to help other teenagers like myself to gain access to therapy and other professional services.
Tell us about the fundraising challenge you took on – how did it go? 
"It was very successful! We received lots of support from parents, staff and students in the school community - and even alumni!"
Why do you think supporting young people's mental health is important?
"It is extremely important that we support young people's mental health because every child deserves a safe, nurturing environment where they can express their emotions and feelings, and be assisted by anyone available to them".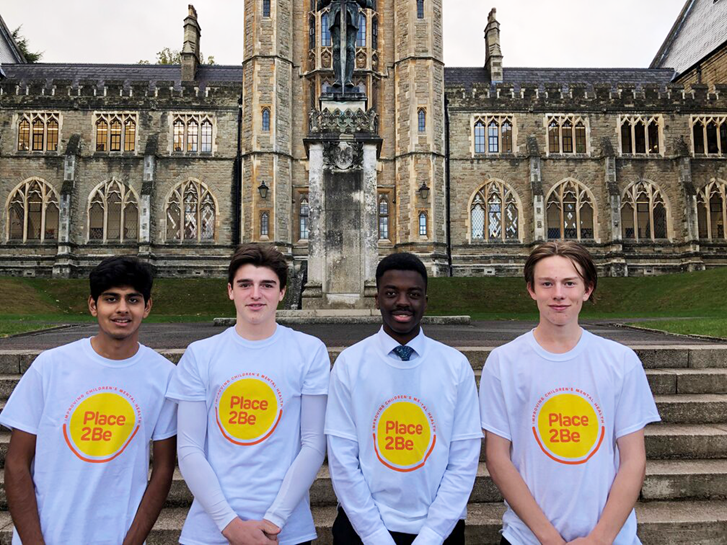 What advice or tips would you give to anyone taking on a challenge like this?
"I would strongly advise you to do the challenge in a group - you'll be able to raise more funds collectively and you can share the success with others!"
Inspired by Tiwa's story? 
Supporters like Tiwa help to make a real difference to children and young people's mental health. If you're feeling inspired by Tiwa's story and would like to see how you can follow in his footsteps and support Place2Be, learn more about how to do your own fundraising.