Jayden and Eric's cycling fundraising story
Eleven-year-olds Jayden and Eric cycled an impressive 41-miles from Sale Sharks AJ Bell Stadium to Preston and raised an incredible £1,693.75 for Place2Be.
Jayden and Eric were inspired to support Place2Be after they saw our logo at the AJ Bell Stadium and wanted to get involved as soon as possible.
After hearing about their incredible challenge, Sale Sharks back row and Place2Be Champion Ben Curry shared his support for the boys.
I love seeing young superstars using physical activity to support and raise awareness for children's mental health and it's really inspiring to see Jayden and Eric raising so much money for a brilliant cause like this, that means so much to so many people. I am truly honoured to be able to support Place2Be as a charity Champion and from myself and everyone at Sale Sharks we would like to congratulate Jayden and Eric on their 41-mile cycle.
Ben Curry, Sale Sharks back row and Place2Be Champion
The fabulous amount raised by Jayden and Eric could allow more than 105 children to speak to a qualified counsellor about their worries in a lunchtime session. There are many things that children might be coming to talk to Place2Be about, such as feeling anxious about starting a new primary or secondary school, upcoming tests or homework or any friendship issues they may be having at school.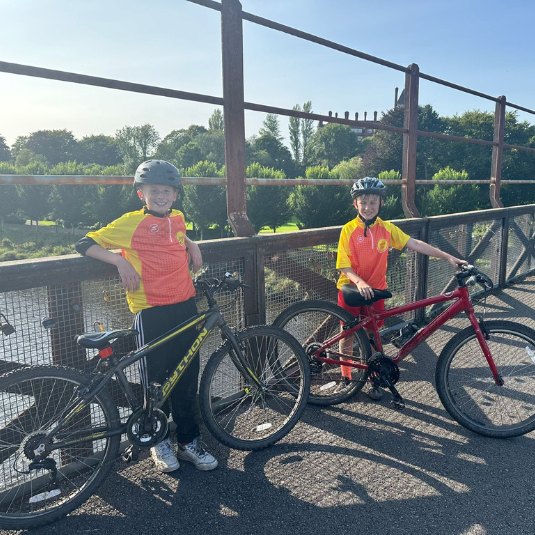 ---
Does Jayden and Eric's story inspire you?
Supporters like Jayden and Eric help make a real difference to children's and young people's mental health. If their story inspires you and you want to find out how to follow in their footsteps and support Place2Be, download our fundraising pack today.