Place2Be's Senior Mental Health Leads training - DfE assured
We provide a comprehensive programme for Senior Mental Health Leads to support developing a whole school approach to wellbeing and mental health.
We are fully booked for cohorts starting before Easter, but you can reserve your place now for summer or autumn 2022 - please refer to our funding eligibility information below.
Course Overview
Our quality assured Senior Mental Health Leads training programme will support you to develop your whole school approach to mental health. To be successful on the programme you will want to prioritise this part of your role.  
Leading mental health in a school is not something that can be carried out in isolation, you will need to draw on other members of the school community to make promoting positive mental health part of the embedded culture of your setting.  
Our programme will support you to identify your school's priorities and develop strategic approaches to address those needs. You will develop your own leadership within the frame of positive mental health, and build a network, sharing best practice with peers from other schools.  
Benefits for you and your school  
Audit your existing mental health activity and identify areas for improvement 

 

 

 

Take a strategic approach to mental health in your school context 




Hone your leadership skills to effect real change for your pupils and staff 

 

Train with

 our team of qualified clinicians who are experienced in working with schools




Access a range of additional resources and benefits for your wider team and school community 

 

Build a network of support 

 
Learning Outcomes
Of the eight learning outcomes put forward by the Department for Education (DfE), our programme covers, Leadership and Management, Enabling student voice, Staff Development, Identifying need and monitoring impact, Working with parents and carers, Targeted support and referral, An ethos and environment that promotes respect and values diversity.  
How is the programme delivered?  
Activity

Online modules

Facilitated on Hive, our online learning environment

10 hours

Group sessions

Live interactive group sessions facilitated by up to 2 trainers

10 hours

Consultations

Individual and bespoke to your school

2 hours

Reflective sessions

Optional small group reflective sessions

2 hours

Total contact time across 12 weeks

23-25 hours
Who is it for?
Senior Mental Health Leads at primary and secondary schools in England. You will need the support of your Senior Leadership Team to fulfil the requirements of the programme. 
If you hold a different role, are applying from an FE college or Special School, or are based in Scotland, Wales or Northern Ireland, please contact us directly to discuss whether this programme will meet your needs: mhc@place2be.org.uk. 
Funding eligibility
We are now fully booked for cohorts starting this financial year. Please note that you are not able to defer this year's grant and start your programme in the next financial year.
If the DfE confirms grant funding for 2022/2023 and you would like to apply, then you will need to check and confirm your eligibility before you join the DfE grant waiting list. 
In the meantime, you can reserve your place on our Senior Mental Health Leads training programme for summer and autumn 2022 by completing the registration form below and booking onto a date of your choice. You do not have to pay at the time of booking.  
If the DfE confirms grant funding for the financial year of 2022/2023, then all eligible state schools in England who haven't already claimed a grant can apply. If your eligibility has been confirmed by the DfE, we will issue your school with an invoice.
If for any reason, the DfE does not extend grant funding for a second year, you have the option to self-fund or withdraw without penalty. 
Testimonials
Participants from Place2Be's previous School Leader programme 
The course has been so valuable to us as a school and to me as the headteacher. It has once again put a spotlight on what we already do to support mental health and wellbeing at our school but also what we can improve. The group on the course have formed very strong and positive relationships which have arisen from a common bond: a drive to improve outcomes for all of our children."
Participant on Place2Be's previous School Leader programme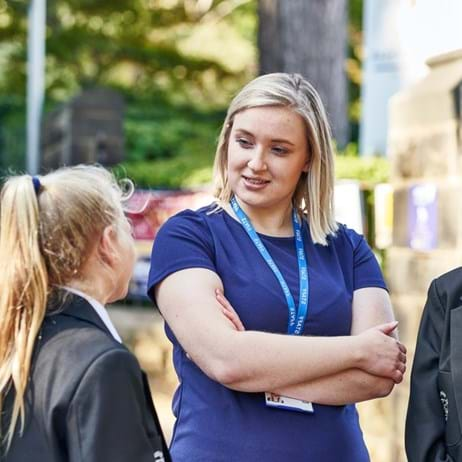 How to book
Please ensure you have the following ready before completing the form:
- School address and postcode
- Designated Safeguarding Lead name
- Designated Safeguarding Lead email
- School VAT Number
- School Finance Officer name
- School Finance Officer email
- School Finance Officer phone number
- School debit/credit card number if applicable
Book now