A place that works for you.
It's important to us that you feel welcome and comfortable wherever you work. Whether you choose an office-based role or a role in a school, we want to be a place that works for you.
Life in our school community team
A place where you make a difference.
Place2Be team members in our school communities work either in one school or travel between several schools in one of our regions. Life in a school depends largely on the school you work in, and all of our schools have different star qualities that make them special.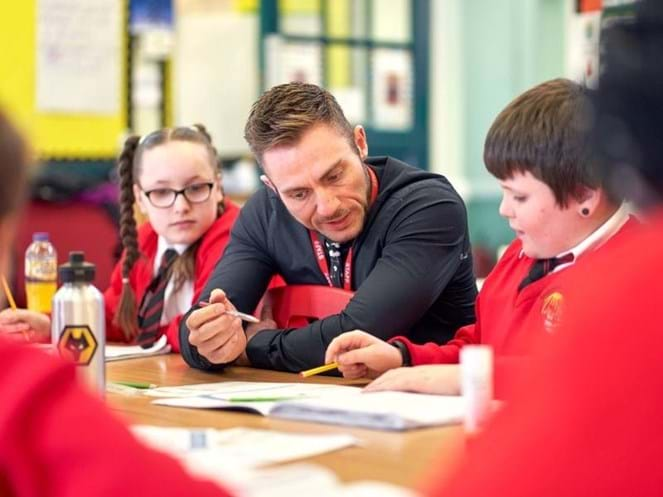 If you want more information on what life is like in a school where you are applying for a job, you can contact our friendly school team by filling out our school enquiry form. You might be able to find out more about what it's like to work at a particular school by looking at their own website, too.
Place2Be is part of our school family.
Glyn Ellis – Headteacher, Haslingden Primary School
Our school locations
You can find out where our Place2Be schools are located on our Where we work page.
Search current vacancies in our school communities
Life in our hybrid team
A place that works for you.
If you become part of our hybrid team, we will give you the opportunity to share your working time between home and our offices in central London, depending on your team's requirements. We are happy to hear your requests about working flexibly or from home so you can fit in with family or other commitments. And we will listen to you when it comes to when and where you would like to work. 
As a valued member of the team, It is important to us that we are a place that works for you as well as your team.
Hybrid working gives me the best of both worlds. Office-based collaboration with colleagues benefits everyone and being present for my family makes everyday juggling much easier. The end result? I have better mental health and enjoy my job more.
Jo Winter, Head of Individual Giving, Philanthropy & Special Events Fundraising
Search current vacancies in our hybrid team
Our office
Located in London's bustling and historical Clerkenwell, our five-story office at 175 St John St is a home away from home for our Place2Be team. Each floor has several meeting rooms, spanning from cosy and compact spaces—perfect for a quick team catch-up—to larger spaces where you can get your creative juices flowing.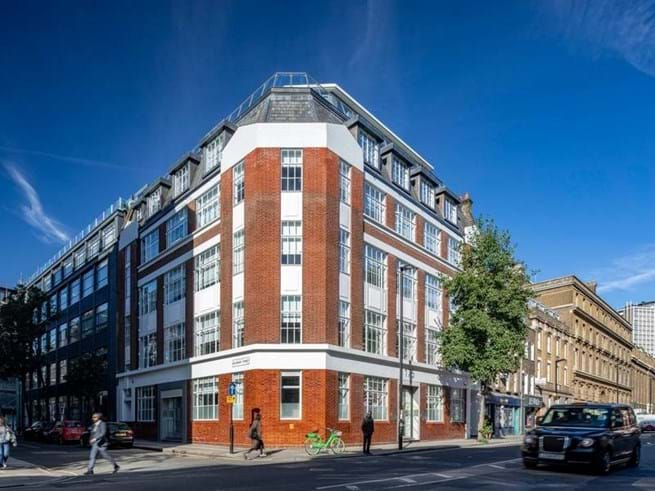 Travelling to our office is super easy. Our closest station is Farringdon, which is served by the following:
Circle, Hammersmith & City, and Metropolitan lines on the London Underground
National Rail Thameslink route, which gets you to St Pancras International in 4 minutes
Elizabeth line, which gets you to Paddington in 8 minutes.
Working in Clerkenwell
Set in the heart of central London, Clerkenwell is a fabulous place to work. With an eclectic mix of coffee shops, bars and restaurants, you will never be short of places to venture out of the office for lunch.
Just across the road from 175 St John St are Pret a Manger, Waitrose and Tesco. And there are plenty of options for after-work drinks, too.
Search current vacancies in our office support team
Working from home
At Place2Be, we recognise how vital work-life balance is. Working from the comfort of your own home when you need to provides many benefits and allows you to work in a way that suits you.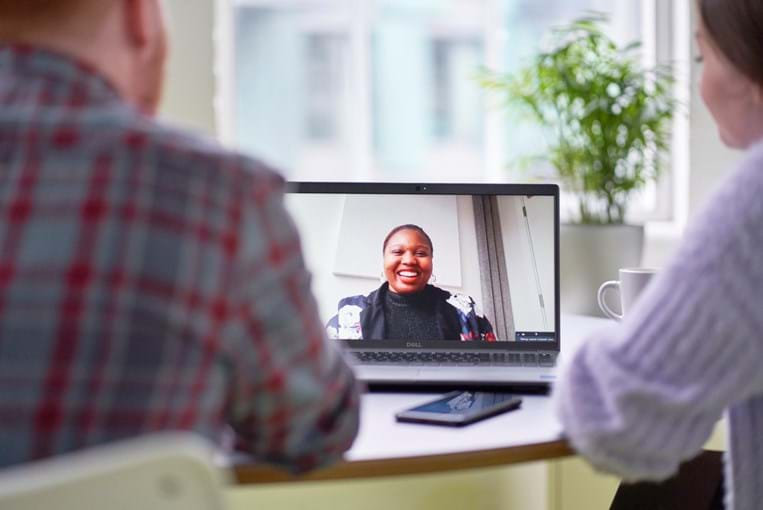 With regular team catchups and active group chats, we promise to ensure you always feel part of our team if you choose to work remotely at any given time. And even when logging in from home, you will still reap all the benefits of working for us.
Wherever you are working from, at Place2Be, you can be proud that you are making a difference to children's and young people's lives every day.