A place where you matter.
Our team are what makes Place2Be. Without them, we wouldn't be able to help the vulnerable children we do every day. Hear from members of the Place2Be team on why they joined Place2Be, their journey with us so far and what it's like working for us day-to-day.
Our school community
Hear from our clinical team...
Our clinical team ensure the services we provide to children and young people are consistently high quality, safe, ethical and efficient.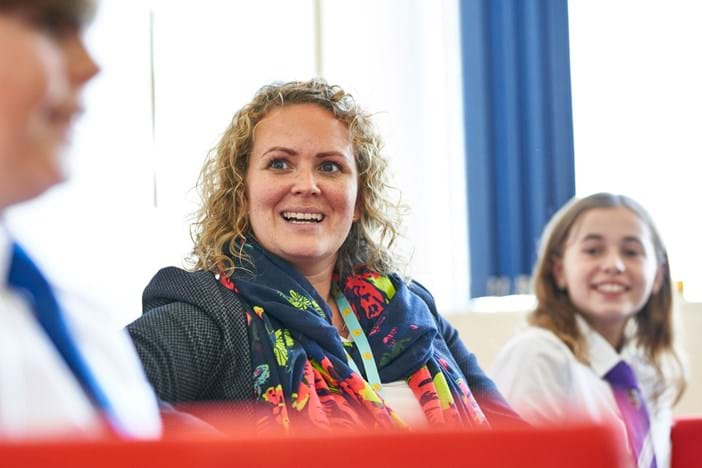 Emma, Clinical Supervisor, Greater Manchester
My journey with Place2Be has been remarkable. Since joining as a counsellor on placement, I knew I was in the right place. I am now a clinical supervisor and continue to live and breathe Place2Be's ethos and values.
Emma, Clinical Supervisor, Greater Manchester
Working at Place2Be can be summed up in four words – innovative, inspiring, informed and inclusive. It's a gift to work with so many compassionate and focused colleagues committed to improving the mental health of the whole community in the schools we support.
Janine, Clinical Lead, Wales
I started with Place2Be as a Counsellor on Placement ten years ago and I learned so much. I gained experience in primary and secondary schools and went on to work for Place2Be as a School Project Manager, Trainer and now Clinical Supervisor. I am passionate about Place2Be's whole school approach and have seen amazing work being done with children, young people, families and school staff
Gillian, Clinical Supervisor, Scotland
Hear from our school project managers...
Our School Project Managers (SPMs) coordinate our service in schools, supervise Place2Be Counsellors on Placement, and build relationships with children, families and teachers in their school community.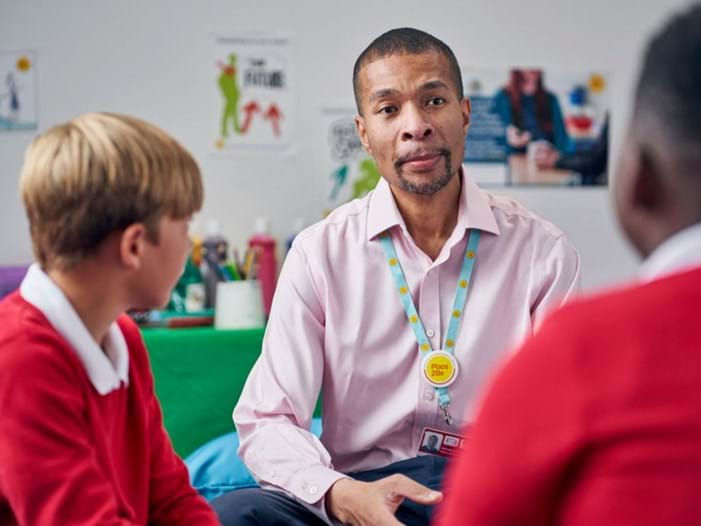 Jonathan, School Project Manager, London
Place2Be has been an integral part of my life, a service that has been greatly rewarding with amazing people. My career has always felt like a meaningful one with Place2Be, which continues to this very day.
Jonathan, School Project Manager, London
I have had an amazing experience working for Place2Be- starting as a counsellor on placement and now running my own project. The training has been fantastic and there are so many opportunities to grow and progress. There is a real team spirit throughout the organisation and its really helped with my confidence as a clinician
Gemma, School Project Manager, Scotland
I started my journey with Place2Be as a trainee counsellor. My school project manager inspired me during my time as a Counsellor on Placement, and I later developed the desire to be like her one day. After I completed my training, I applied for a role as School Project Manager and love it. This role allows me to use my prior experience as a teacher and Special Educational Needs Coordinator while taking me to the next level professionally. The support given in my first year has been immeasurable.
Lisa, School Project Manager, London
Discover our School Project Manager roles
---
Hear from our office team...
Our office team work behind the scenes to ensure we run smoothly in and outside schools.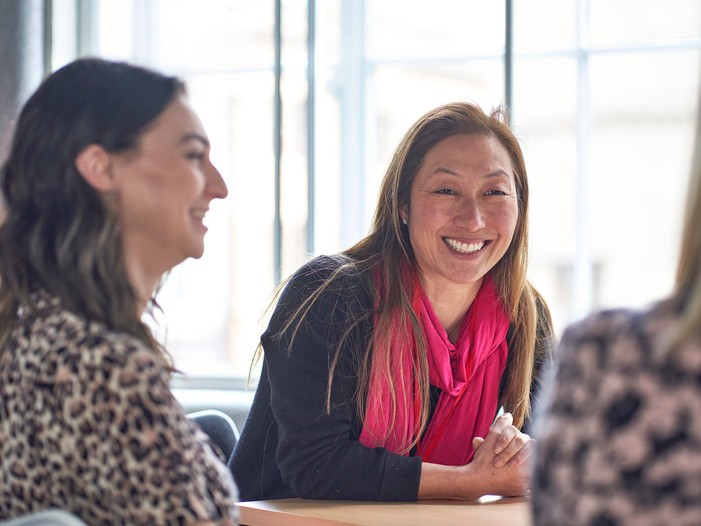 Kelli, Clinical Curriculum Lead for Mental Health Workforce Development
I have had opportunities to continuously grow, learn, connect, and develop creatively with each new challenge—all while working together to support the same for children and young people. I feel fortunate to have had such a rewarding career.
Kelli, Clinical Curriculum Lead for Mental Health Workforce Development
Hybrid working gives me the best of both worlds. Office-based collaboration with colleagues benefits everyone and being present for my family makes everyday juggling much easier. The end result? I have better mental health and enjoy my job more.
Jo, Head of Individual Giving, Philanthropy & Special Events Fundraising
I think it's great that as an office-based staff member, you also have opportunities to see our work on the ground in schools through events like School Visits. And the best thing about working for Place2Be is the feeling that you are contributing, in one small way, to making life better for children and young people.
Sally, Policy and Public Affairs Manager
---
Discover your place
Search our current vacancies and discover your next role with us at Place2Be. Whether you're an experienced manager, want to try something new or are looking for your next career move, there's a place for you at Place2Be.