Place2Be's Mental Health Champions – Foundation programme wins at the 2022 Learning Technologies Awards
Hive Learning and Place2Be won the Gold Award for 'Best learning technologies project - public & non-profit sector' at the 2022 Learning Technologies Awards.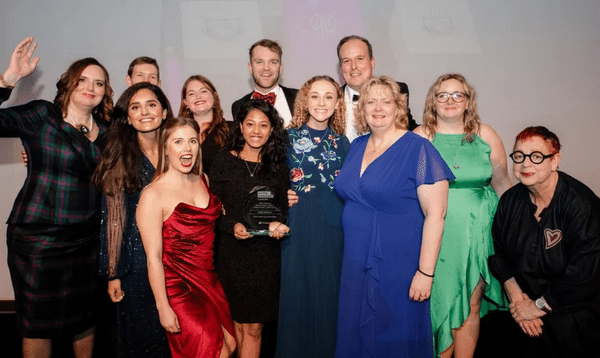 The award was given as a result of the impact that we were able to deliver for the Mental Health Champions - Foundation programme - our first online learning programme for teachers and school staff.
Launched in August 2020, the programme has reached 48.95% of schools in the UK across every county in England, Wales, Scotland and Northern Ireland, and over 66,000 school staff.
Using Hive Learning's group-based and nudge-driven peer learning platform, we have been able to support teachers to better foster a positive approach to mental health. This has resulted in over 93% of participants feeling their capacity to lead a positive approach to mental health and wellbeing in schools had increased.
The approach has since been used for more Place2Be programmes, including our Senior Mental Health Leads training and training programme for parents and carers in Place2Be partner schools.
The Mental Health Champions - Foundation programme has enabled us to markedly increase our reach into schools and give thousands of teachers the opportunity to learn about mental health issues in the classroom and give much more support to the children they care for. Due to the pandemic, the use of an accessible digital platform has been invaluable and without it, our ability to reach as many teachers would have been significantly constrained.
Simon Yates, Director of Operations, Place2Be
We absolutely love working with the innovative team at Place2Be - they have been able to pioneer a new approach that has equipped teachers across so many schools in the UK with skills to help children better manage and understand mental health. We are proud to have supported them on this journey and hope to see Mental Health - foundations continue to play a role in schools positively impacting future generations. I am super excited for what the future of our partnership will bring.
Julia Tierney, CEO, Hive Learning
Thank you so much to our funders Morgan Stanley, Law Family Charitable Foundation and the Wimbledon Foundation for their support, to Hive Learning, and of course to all of the teachers and school staff who have taken part in the programme so far.
Learn more about the Mental Health Champions - Foundation programme