Children celebrate the opening of their RHS Chelsea Flower Show wellbeing garden
The award-winning Place2Be Securing Tomorrow Garden,
in partnership with Sarasin & Partners
and designed by RHS Ambassador Jamie Butterworth, h
as been relocated to Viking Primary School
.
---
Pupils from Viking Primary School in Northolt, West London, celebrated the grand opening of the Place2Be Securing Tomorrow Garden at their school with support from Sarasin & Partners.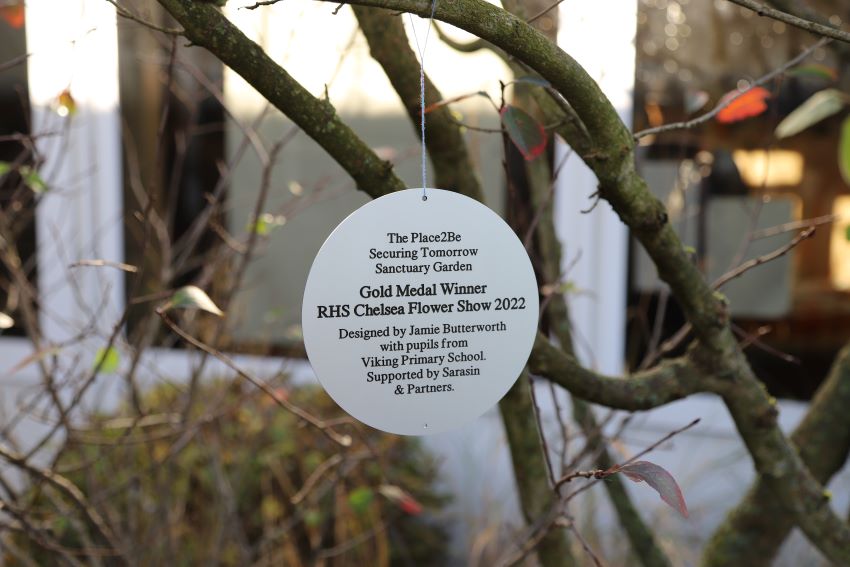 The garden was designed by Royal Horticultural Society Ambassador and horticulturist Jamie Butterworth, with input from the pupils at Viking Primary School.
It builds on the long-term partnership between Viking Primary School and Place2Be. For over 13 years, Place2Be's school-based counsellors have supported pupils and families at the school.
"One in six children now has a diagnosable mental health issue, and many more are struggling with the challenges of life today. The Place2Be Securing Tomorrow Garden offers a fantastic opportunity to raise awareness of the need to invest in children's mental health. We are thrilled to have worked with Sarasin & Partners and with the very talented Jamie Butterworth, and we hope that everyone at Viking Primary School will reap the benefits of spending time in this calming space."
Catherine Roche, Chief Executive of Place2Be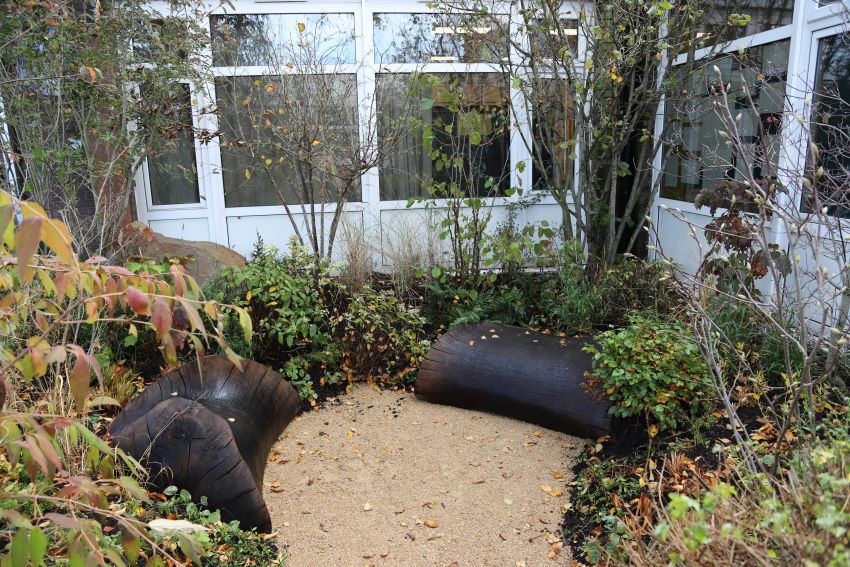 To celebrate the relocation, pupils, their families, and school staff members were joined by Jamie Butterworth, Place2Be colleagues, and representatives from Sarasin & Partners. Pupils were invited to cut a ceremonial ribbon and spent the afternoon exploring their new garden.  
The space will be used as a sanctuary to stimulate and facilitate conversations while also taking in the beauty of plants and enjoying the benefits of being outside in nature.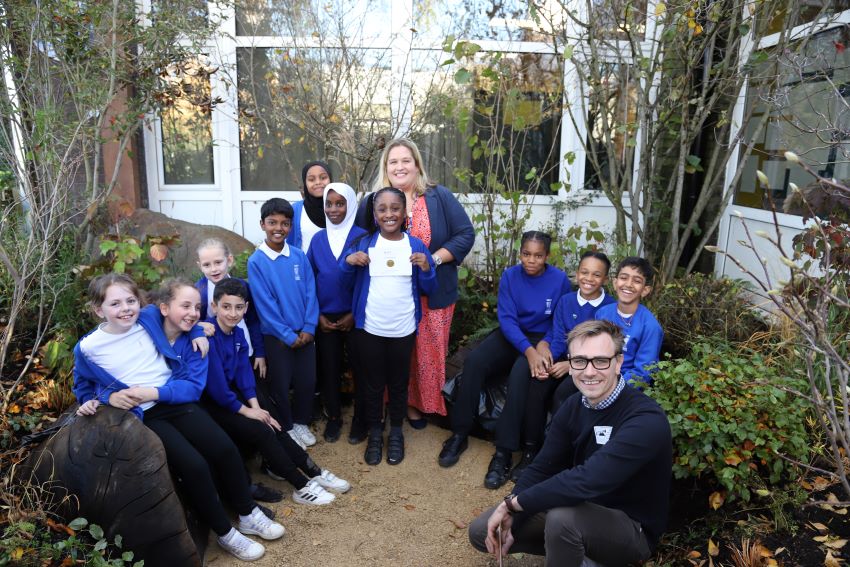 This connection with plants and the natural world has proven vitally important for mental health and wellbeing over the past two years, especially for those with little or no outdoor space at home. 
On behalf of everyone at Viking Primary School, we are thankful for the generosity of Jamie, Place2Be and Sarasin & Partners, for this amazing opportunity. The children have loved being involved with the garden design, and after a difficult couple of years, the garden will give them a place to reflect and enjoy nature. I look forward to seeing it through all the different seasons.
Miss Amie Norris, Head Teacher at Viking Primary School
In May, the Place2Be Securing Tomorrow Garden was unveiled at the world-renowned RHS Chelsea Flower Show, where it was awarded a gold medal.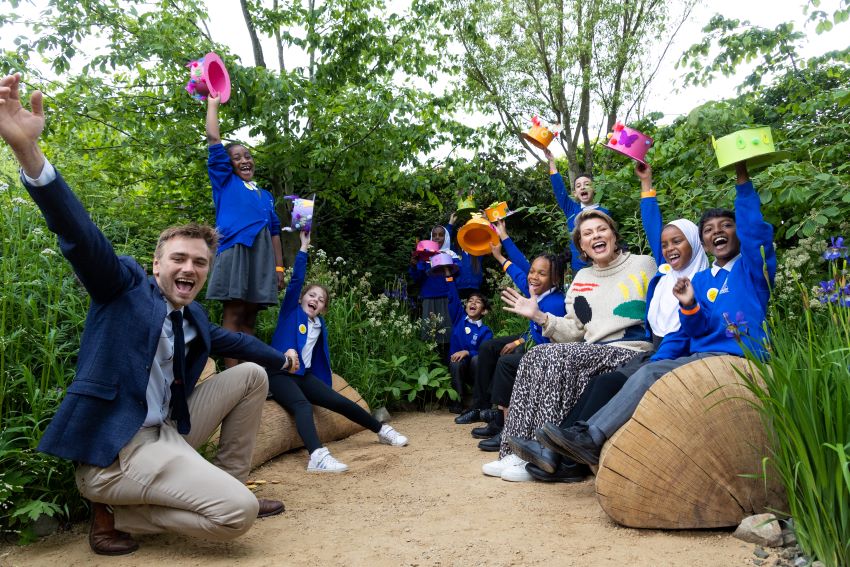 The children paid an exciting visit to the garden and spoke to celebrities, including Alan Titchmarsh, Mary Berry and Kate Silverton, about their involvement in garden design and shared ways to take care of their own mental health. 
The garden has now been relocated within the school grounds for the pupils, families and school staff to enjoy a place of calm.  
I hope that this garden will inspire everyone to think about the importance of outdoor space, a sanctuary where we look after and nurture our mental wellbeing. I'm proud that this garden now has a life beyond Chelsea, bringing a positive impact to the lives of these children and the whole school community now and into the future.
Jamie Butterworth, Managing Director of Form Plants, who designed the garden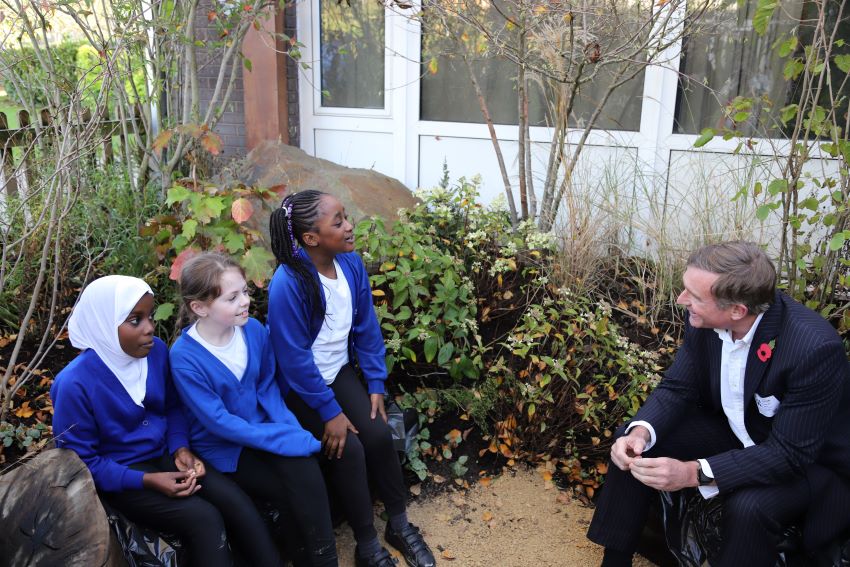 The wellbeing garden was developed in partnership with Place2Be and sustainable investment manager Sarasin & Partners, which adopts a 'securing tomorrow' approach to investing. 
It's been a wonderful journey with Jamie, Place2Be, Viking Primary school, and we're proud to be part of this fulfilling and meaningful adventure. 'Securing Tomorrow' is our strapline for our responsible investing, so it has been brilliant to be able to move the garden into Viking Primary School, so that the children have a safe space to talk and enjoy nature.
John Handford, Head of Charities Marketing at Sarasin & Partners