Nurturing and supporting the mental wellbeing of our young people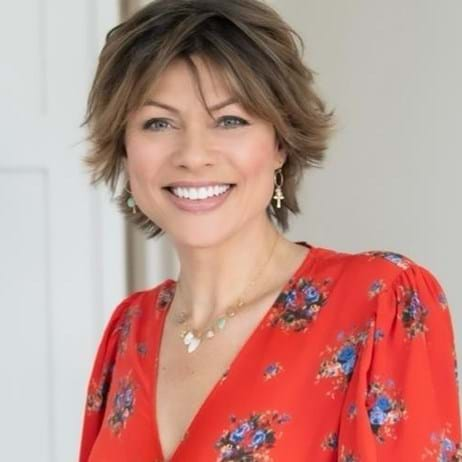 Place2Be Ambassador - Kate is a popular broadcaster and journalist-turned bestselling author. She's a respected children's mental health advocate and child psychotherapist.
Place2Be Ambassador Kate Silverton joined pupils from Viking Primary School at the RHS Chelsea Flower Show on Monday to celebrate their new school wellbeing garden. She reflects on her experience as a child counsellor, and the importance of nurturing young people's wellbeing. 
Imagine you are an 8-year-old living in a tower block in a deprived area of the UK. Your dad isn't around, and your mum is struggling to cope. There's no outside space, and during the many months of lockdown, you had nowhere to escape the chaos you experienced at home. It's left you feeling anxious, stressed and afraid.  
You long for school to open again because it provides structure and routine in a nurturing environment. The lunchtime sessions you've been having with the school's in-house counsellor are helping you to understand that it's normal not to feel okay sometimes. You can offload your feelings here safely and feel understood. With your counsellor's help, you find ways to manage your anxiety. You feel more secure and better able to concentrate in class.  
This scenario is probably familiar to many of my fellow mental health professionals working in schools across the UK.  
I changed vocation last year and now work in a London primary school counselling the young clients in my care, so I know all too well the dreadful impact lockdown has had on many of our children's mental health. One in six young people in England now has a diagnosable mental health issue. And the pandemic has made the already difficult lives of millions of young people even harder.  
I'm proud to have trained with – and now to be an Ambassador of – leading children's mental health charity Place2Be. We believe every child should have easy access to mental health support whenever they need it in a calm, safe environment. I see much that is good being discussed around children's mental health, but we need so much more. I have a degree in child psychology, and I have trained for an additional four years to be in a position to provide counselling support to children in need.   
I see first-hand the transformations that take place when children, their parents, and teachers receive the support they deserve.
I see first-hand the transformations that take place when children, their parents, and teachers receive the support they deserve.  
I support Place2Be's policy recommendation that all UK schools should have an embedded mental health service. A service that provides direct support for children and young people and promotes the development of a whole-school approach to mental wellbeing. It is not enough to tick an 'emotional wellbeing box'. We must see mental health the same way we do our physical health and ensure that the care we provide for young people is appropriate and adequate.  
Embedding this support within the framework of school life is the ideal setting. And evidence shows that children's school performance improves when we do, and so do their life chances.   
On Monday, I was delighted to visit the RHS Chelsea Flower Show to see Place2Be's beautiful sanctuary garden, designed by RHS Ambassador and Place2Be champion Jamie Butterworth. He's been working with children from a Place2Be partner school, Viking Primary, designing this calming space, which Place2Be will relocate after the show to their school in Northolt, west London. For many of the children, this experience has given them their first chance to get their hands into the soil, learn how to grow plants from seeds and learn about the wider benefits of being outdoors and immersed in nature.  
The Chelsea Flower Show is a fantastic platform to generate discussion and a better understanding of the need to support mental health from an early age. Nature provides a soothing rhythm and calms us. The field of evolutionary psychology and ethology can teach us a great deal in this regard. Certainly, neuroscience shows us how anything patterned, repetitive, rhythmic and sensory is very 'soothing' for the most ancient part of our brains. This part is involved in anxiety.    
We nurture our plants and gardens if we want them to thrive, and so too must we nurture and support the mental wellbeing of our young people.
The investment we make now is vital to growing a future generation of mentally well-rounded adults. We neglect it at our peril.