BAFTA Roadshow with Place2Be arrives in Birmingham
On Tuesday 6 December, Children at Featherstone Primary School in Birmingham, were treated to a special BAFTA Roadshow with Place2Be.
Hosted by TV presenter Ben Shires (Dig Detectives, Officially Amazing) and Birmingham born actress, Kia Pegg (Doctors, The Dumping Ground), pupils enjoyed a special assembly and took part in a TV presenting masterclass.
The Roadshow exists to teach important life skills through film, games, and television. The activities on offer provide access to talent to raise awareness and provide positive, inspiring role models within the industry, while aiming to champion pupils' creativity and boost confidence.
They also signpost the potential careers on offer in the industry and encourage and increase the diversity of young people interested in a career in arts and media.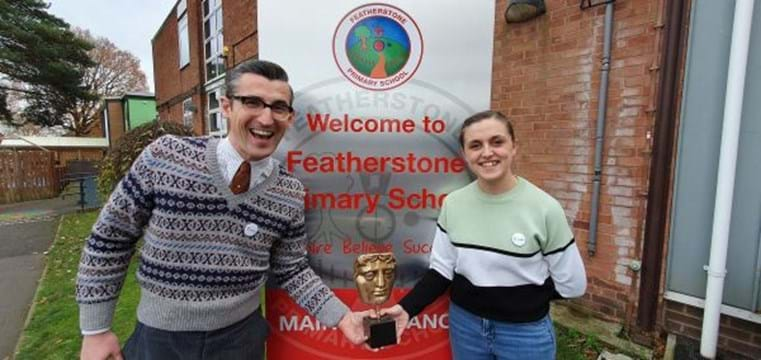 Bringing the BAFTA Roadshow to my hometown has been brilliant! As a local girl myself, I hope we've been able to inspire the kids at Featherstone Primary School to think about a future in the arts and creative industry. I saw a lot of creative potential, and I can't wait to see them all achieve great things in the future.
Kia Pegg, actress in CBBC's The Dumping Ground
I am thrilled to be back for another BAFTA Roadshow. It's always one of the highlights of my job and Featherstone Primary School was so welcoming! Pupils were very enthusiastic and keen to learn about the creative world of film, games and TV. There's a lot of talent in Birmingham!
Ben Shires, presenter of Sky Kids' Dig Detectives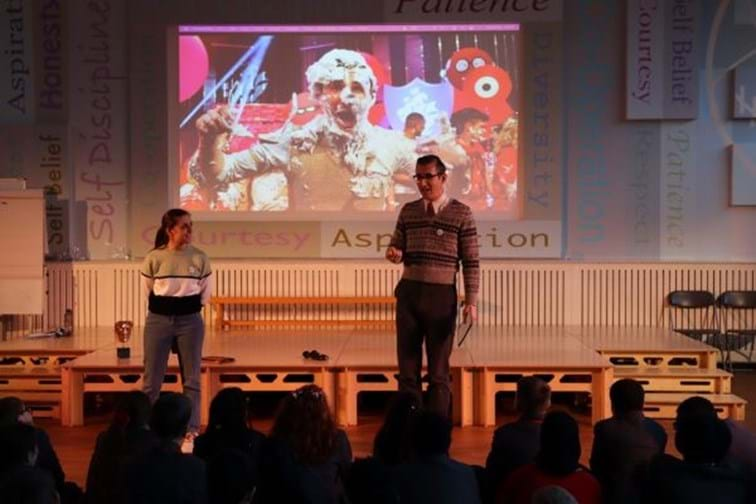 On the day, the children were able to learn soft skills that are important for emotional wellbeing and career progression; and also participated in competitions, roundtable discussions, and classroom meet and greets with Ben and Kia.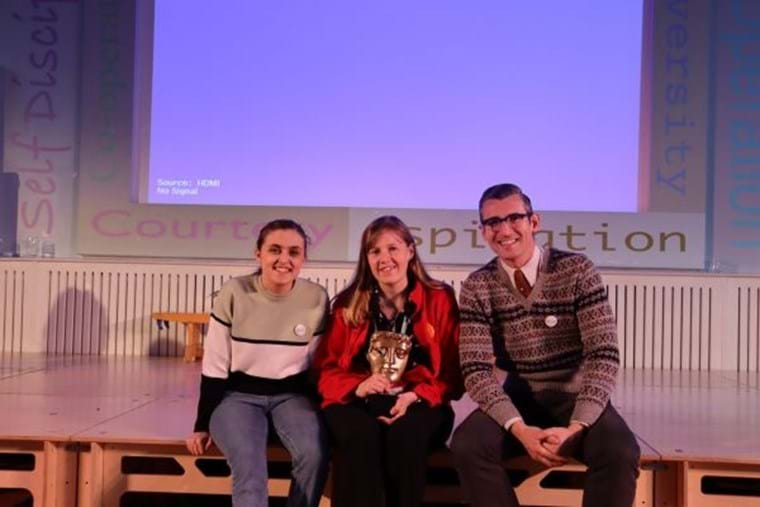 The BAFTA Roadshow was a huge success! Everyone here at Featherstone Primary School thoroughly enjoyed the day and showed so much excitement. Many of the children told Ben and Kia that they wanted to be actors and presenters like them when they grow up! It's honestly a huge honor to work for Place2Be, not only because of the amazing work that it does in schools for children and families, but because of the opportunities schools have to get involved with fantastic events like the BAFTA Roadshow. A huge thank you to Kia, Ben, Lisa and Ellie for organising this outstanding day. I hope they enjoyed their day here at Featherstone too, we very much loved having them here.
Hayley Lake, Place2Be School Project Manager at Featherstone Primary School
BAFTA has been partnering with Place2Be since 2016 as part of its core charitable work to nurture and inspire the next generation of creative talent. In 2021, our partnership won the Action for Children's Arts (ACA) Outstanding Contribution to Children's Arts Awards.
Inspiring the next generation of budding creatives, designers and content creators is central to BAFTA's purpose, so we are thrilled to be partnering with Place2Be on a new national roundshow, bringing established talent to regions across the UK to showcase the power of our brilliant screen industries. Nurturing children's creativity is crucial for mental wellbeing and also offers a huge variety of transferable skills and we believe it has a vital place in the school curriculum. This wonderful initiative champions a more inclusive screen industry by providing aspiration from an early age and highlighting the variety of career opportunities available.
Lisa Prime, Head of Children & Young People's Programmes at BAFTA
This year, the BAFTA Roadshow has visited Place2Be partner schools in Dundee and Cardiff.