Schools white paper – a missed opportunity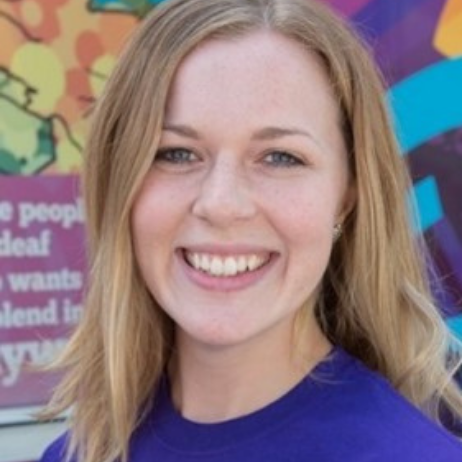 Policy and Public Affairs Manager – Sally joined Place2Be in November 2020, and leads on using Place2Be's evidence and experience to inform public policy across the UK. She has previously held policy roles at the National Deaf Children's Society and Women's Aid Federation of England.
Sally Etchells Wragg, Place2Be's Policy and Public Affairs Manager, reflects on the government's recently published white paper on schools, and what it means for mental health.
The Government recently published a white paper about schools called 'Opportunity for All', including plans for all schools to become part of academy trusts, higher targets for academic attainment, and a national behaviour survey.
What is missing is any detailed focus on pupil mental health and emotional wellbeing, aside from a small mention about the Mental Health Support Teams (MHSTs) and the Senior Mental Health Leads training, which are existing initiatives that pre-date this white paper. The paper does not announce any new funding for mental health and wellbeing in education, despite the significant increase in demand for support.    
This important publication misses a golden opportunity to recognise the vital role of schools in promoting pupil wellbeing. A role that has been increasingly important and visible during the pandemic and ongoing recovery period. Schools are probably society's single most powerful mechanism for promoting wellbeing in children and young people. We shouldn't shy away from pupil wellbeing being a specific goal for every school.
The white paper could have put front and centre the crucial role that schools play in educating and developing a child beyond, and as well as, the academic. It could have brought together and 'ratified' the work that has already been done in this space. As well as the continuing Green Paper rollout, we have also seen a recent emphasis on the Whole School Approach to mental health, and are also awaiting forthcoming refreshed National Institute for Health and Care Excellence (NICE) Guidelines on wellbeing in schools, and refreshed Counselling in Schools guidance.
Some of the things we'd love to have seen in the white paper include:
Emphasising the importance of a whole school approach to mental health and wellbeing
Prioritising wellbeing as part of education
Universal wellbeing measurements
On-site mental health support and resourcing schools to provide this
Training and ongoing CPD for teachers
Supportive spaces for teachers and school leaders.
Place2Be and others have gathered years' worth of evidence of the effectiveness of school-based mental health support. One in six children has a diagnosable mental health issue - if we do not provide high quality support for children now, not only will we damage their future life chances, but the knock on impact on public services including the NHS will be extremely costly.