Celebrating 20 years of Place2Be in Scotland
This year marks 20 years since Place2Be first started working with schools in Scotland.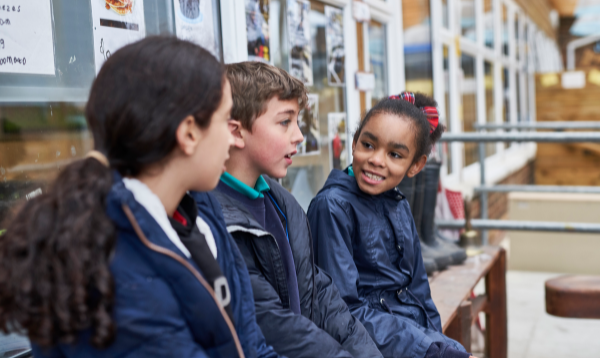 Since Autumn 2001, Place2Be has been providing in-school support and expert training to improve the mental health and emotional wellbeing of pupils, families, teachers and school staff across Scotland.
Starting with an initial pilot in two Edinburgh primary schools, Place2Be Scotland now reaches over 22,000 pupils and their families in schools across Glasgow, Edinburgh, South Lanarkshire, Stirling, Renfrewshire, Angus, Perth & Kinross, Dundee, North and South Ayrshire and the Highlands.
We also work closely with education professionals across Scotland, providing support and advice through our partnership with Moray House School of Education and Sport, our Mental Health Champions - Foundation programme, and our online wellbeing sessions, funded by the Scottish Government.
In the past five years alone, Place2Be Scotland has:
Provided support for 1,763 pupils through one-to-one weekly sessions
Been there for 10,620 pupils who booked their own appointment to speak to us during a lunch or breaktime
Held 10,832 Place2Think sessions to support school and community-based staff
Since its launch in August 2020, Place2Be Scotland has provided access to the online Mental Health Champions – Foundation programme to 950 teachers and student teachers.
In the past academic year, Place2Be Scotland has also supported Initial Teacher Education (ITE) students with 'Place2Think' sessions through our partnership with The University of Edinburgh.
Catherine Roche, Chief Executive of Place2Be, said:
"As a society we've made enormous progress in terms of awareness, building evidence and understanding of children's mental health over the past 20 years. We're hugely proud of the role Place2Be has played in Scotland as an innovator, working with forward-thinking school leaders and partners to embed mental health and wellbeing at the heart of the education system, and ensure children and young people have access to the support they need to build healthy coping skills to take into adolescence and adulthood."
I want to thank all the wonderful schools, teachers and staff who have worked with us over the years, making a positive difference for a generation of young Scots.
Catherine Roche, Chief Executive, Place2Be
Jacqueline Cassidy, Place2Be's Director for Scotland, said:
"Place2Be Scotland are incredibly proud of what we have achieved over the last 20 years but know there is still so much to do. As we mark our 20th anniversary, we continue to progress in supporting more and more children, young people and school staff across the whole of Scotland, equipping them with the skills they need to support themselves and other members of their school community."
As we mark this significant milestone, we'll be sharing content throughout our 20th year to showcase and celebrate the schools, counsellors, young people, parents and partners who have such a commitment to improving the mental health of children and young people across Scotland.
Learn more about our work in Scotland
Follow @place2bescot on Twitter for the latest updates