Scottish Government funds Place2Be support for education professionals across Scotland
The Scottish Government has commissioned Place2Be to deliver a nationwide support service for school leaders, teachers and staff across Scotland.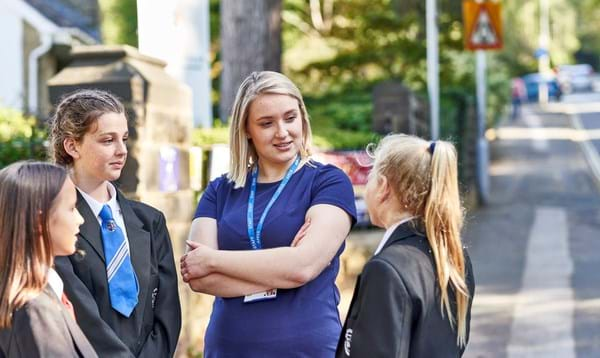 This funding forms part of a £1.5m funding of support, announced on 13 September, to help school staff across Scotland to manage the additional emotional pressures school communities are facing as a direct result of the pandemic.
Online support sessions Place2Think provides a supportive forum for education professionals, promoting positive mental health in school communities. Place2Be's experienced clinicians facilitate Place2Think sessions in school and community settings. The funding will enable over 350 school staff members across Scotland to benefit from this resource, and the intention is to be available after the October break.
The funding will also allow Place2Be to deliver a series of mental health webinars across the year on topics such as:
recovery
self-care
managing anxiety.
We have been providing mental health support to children and young people in Scotland since 2001. Currently, our services reach over 14,000 pupils across schools in Edinburgh, Glasgow, Ayrshire, South Lanarkshire, Renfrewshire and Dundee.
Place2Be also provides expert training programmes for school staff, and our Mental Health Champions - Foundation programme is free for up to 10% of Scottish teachers, thanks to generous funders.
As part of the official announcement, the Scottish Parliament's Education Secretary, John Swinney said:
"Supporting the health and wellbeing of teachers and other staff is paramount. This was true before COVID-19, but it is crucial as school staff support our children and young people to recover from the pandemic. This additional package of measures will complement the excellent practice already taking place to support the wellbeing of staff in schools across Scotland."
"Ensuring school staff feel well supported, particularly at this time, is essential. This new support package, designed collaboratively with partners in the Education Recovery Group, provides direct access to a range of focused supports including coaching, reflective supervision and opportunities for school staff to learn together through the challenges presented by COVID-19."
Gillian Hamilton, Strategic Director at Education Scotland
Jacqueline Cassidy, Director (Scotland) at Place2Be, added:
"This funding will have a transformative impact on thousands of children and young people across Scotland. It ensures that the teachers and school leaders who support them are confident and well-equipped in their roles. Teachers should not have to become mental health professionals. Still, we do know that they play a crucial role in supporting children through challenging times, so they must be able to look after their own mental health to be ready to help the pupils who rely on them."
Read the full announcement on the Scottish Government website.
Find out more about our work in Scotland.