Equality, Diversity and Inclusion – the journey so far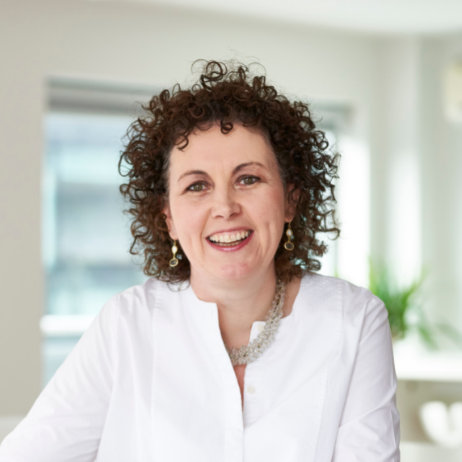 Chief Executive - Catherine began her career in teaching before completing an MBA and joining KPMG. In 1996, her pro bono support for Place2Be inspired her to join the charity as Chief Operating Officer, and then Deputy CEO. In 2014, she became Chief Executive and has driven the organisation's growth.
Place2Be's Chief Executive, Catherine Roche, reflects on her personal and organisational learnings and progress over the past year.
After the horrifying TV images of George Floyd's murder shook the world in May last year, like many organisations, myself and the senior team at Place2Be were moved by the strength of feeling galvanized by our staff and the Black Lives Matter movement. It was an awakening that we needed to do more to be a truly diverse and inclusive organisation.
Sadly, the topic of racist abuse has dominated the headlines once again this week after the appalling comments directed at three of the England football players on social media. While it's heartening to see the subsequent outpouring of support, the incidents are a reminder of the continued importance of prioritising inclusion across all organisations.
Here at Place2Be, we carved out time and space over the summer of 2020 to seek the views of our staff through a series of externally facilitated sessions to explore attitudes to race and inclusion and strengthened our staff Diversity and Inclusion Steering Group. We worked with colleagues across the mental health sector, including as hosts of the Diversity & Inclusion Coalition.
In autumn 2020, we published our Equality, Diversity & Inclusion Strategy & Action Plan.
Our staff told us that:
We need to fully reach the local communities that we are working in
We should make our voices heard within the broader mental health profession to challenge any form of discrimination and support action for a more diverse profession
We have to create a fully inclusive organisation and make sure that we give a voice to everyone across Place2Be
We need to listen and understand the concerns of our staff, ensuring issues highlighted are tackled as a community
We have to hear and learn from our black and ethnic minority colleagues, allowing them to share their experiences in a safe way
So we made the following commitments:
Our Practice – Ensure our direct work in schools is accessible and delivers impact to the full school community
An inclusive and diverse mental health workforce – Promote the value of a diverse workforce and ensure that our training programmes are accessible to all
Our People – Create an inclusive workplace to attract, retain and develop a talented team from all backgrounds and cultures
Learning – Educate ourselves, establish and promote an open and honest dialogue about race, diversity and inclusivity within Place2Be
Promotion – Consistently demonstrate our commitment to inclusivity in our communications, both internally and externally
We know this is not something that any one of us can achieve alone and this requires us all, as the people who make up the Place2Be community to work together, growing in empathy and understanding to build an organisation that we are all proud of.
Today we're publishing a summary of the positive progress we have made against each of our five commitments, along with our focus for the months ahead.
Our EDI Action Plan has kept us on our toes. It's challenging many of us to break down any barriers and to push for a better understanding, increased opportunities and a cultural shift in our services.
Personally, I'm very grateful to the Mental Health Leaders Group who led and participated in peer reflection sessions to help us on the road to being colour-conscious and having dialogue around race. I'm also very grateful to our Place2Be colleagues who responded to the call for staff from culturally diverse communities to work with myself and our Place2Be Executive team to help us to build better understanding through a reciprocal mentoring programme. I am especially grateful to William Guri for the time and insights we have shared together. We have discovered that a boy from Zimbabwe and a girl from Ireland have quite a bit in common and much we can learn from each other's experiences. And I am thrilled to see some of our Place2Be team come forward with ideas and suggestions, drawing on their own rich cultural heritage about more we can do to enhance and improve our services, accessibility and our organisation.
Still more to do...
We are on a journey and as a leader, I remain totally committed to creating a fully inclusive Place2Be. We should reflect on the progress we have achieved and the positive steps forward, but we should continue to push ourselves, to be curious, engaged, listen to the verbal and non-verbal, challenge ourselves and always seek to better understand the perspective and experience of others.
For those of us in positions of leadership, we need to use this influence to bring about change. We need to ensure that as an employer, an influencer, and a service-provider, we are meeting the needs of everyone in our community, so whatever our background, colour, identity or beliefs – we feel supported, nurtured, empowered and celebrated.
Resources you may find useful