Porsche Cars Great Britain partners with Place2Be to support children's futures
Porsche Cars GB have announced the launch of a long-term partnership with Place2Be to improve children's mental health and support the career prospects of young people across the country. This is the first time the company has launched a charitable partnership of this kind.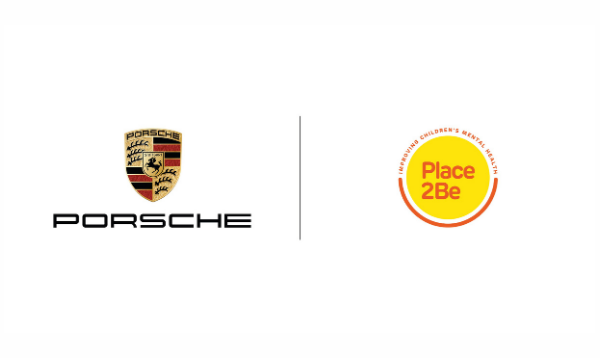 The partnership has been launched with a generous donation of £50,000, which will significantly impact our ability to provide vital mental health services this year. Porsche will hold various fundraisers throughout the partnership, including support during Place2Be's Children's Mental Health Week 2021, which takes place from 1–7 February.
On behalf of Porsche Cars GB, Managing Director Marcus Eckermann said:
"In this very unusual period of hardship and tough times for many people, we wanted to use our position as a successful business to help drive a difference. We looked for something that would support the values of Porsche and also help our communities here in a specific and conscientious way.
"In Place2Be, we are proud to support an organisation that is doing good work in the education sector and wider youth community."
Marcus Eckermann, Managing Director, Porsche Cars GB
"This valuable contribution fits perfectly with Porsche's worldwide commitment to sustainability, which covers economic factors and environmental considerations, but also and especially social responsibility."
Catherine Roche, Chief Executive of Place2Be, said:
"Place2Be is thrilled to have been chosen as Porsche's charity partner. Tragically, 1 in 6 children are now experiencing mental health difficulties in the UK. Following the extraordinary events of 2020, we must get ahead of the spiralling mental health crisis that we are seeing in classrooms around the UK. We know that Porsche will understand the importance of mitigating this risk now – by providing support early, Place2Be prevents these challenges from developing into serious problems in children's futures."
"We're looking forward to telling you more about our plans for our partnership, where together, we can have a real and lasting impact on the mental health of thousands of children and young people across the country, and become champions for our vision; that no child should face mental health problems alone."
Catherine Roche, Chief Executive, Place2Be
The work we do wouldn't be possible without the commitment and support of our corporate partners. Find out more about how you can support Place2Be.