Coronavirus: Helping children to process loss
Coping with loss can feel overwhelming and, as school communities come back together, finding the space to process and acknowledge our various losses will be an important part of recovery.
Paula Nagel, one of Place2Be's Principal Educational Psychologists, explores some of the ways you can support your children with difficult feelings of loss that they may be experiencing during this challenging time.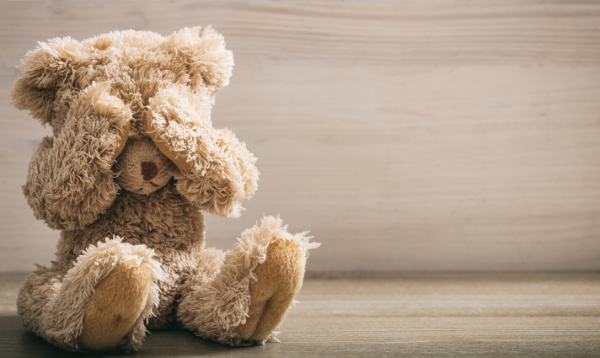 Loss comes in many shapes and sizes, and during the recent pandemic we have faced a multitude of losses. Tragically, there has been the significant loss of life to the virus. Grieving the loss of loved ones is difficult at any time, but many of our usual sources of support have been depleted during the crisis, posing unforeseen and additional challenges.
We have also faced changes to our previous 'everyday' lives; the loss of jobs and financial security, being unable to meet up with family and friends and marking special occasions together, and for many children the loss of familiar routines and the cancellation of significant events such as proms, exams and leavers assemblies.  Loss is very individual, and any kind of loss can leave an impact.
Grief is a natural response that allows us time and space to process loss, but there is no 'right' or 'wrong' way to grieve. Individual differences, including a child's age and developmental stage will impact on understanding and reactions.
Here are some general points to consider when supporting children and young people:
Don't feel you have to take painful feelings away or fix things. One of the most important things you can do is be there, listen and make space for their feelings, so try to find ways to enable children to connect with someone they know and trust
Help children understand that grief is a natural response but it's also very individual and will look different to different people. Let children know that strong feelings may come and go and take them by surprise for some time after the loss. Reassure them that whatever they're feeling that's ok … and that it's also ok to have times when they don't feel much at all
Remind children and young people of the importance of being kind to themselves and encourage them to try and keep to some routines, such as eating regularly, taking some exercise and getting some fresh air. If possible, encourage them to keep doing some of the things they usually enjoy. It's important that children know it's ok to still laugh and have fun without feeling guilty
Remember it's not uncommon to experience physical effects of grief such as aches and pains, having trouble sleeping, or feeling tired and listless, so help children to listen to, and look after their bodies
Encourage children to express their feelings and acknowledge their loss in ways that suit them. This could be making a scrapbook or box filled with personal things to remember their loss, writing a letter, drawing pictures or sharing personal memories and stories
Remember to look after yourself when supporting others through grief and loss, so talk to a colleague or friend and take some time to process your own feelings too
Remember that most children and young people will process their loss over time with support from those around them, but there may be children who are more vulnerable and for whom loss triggers other issues. If you are concerned seek professional support and advice.
The following resources may be helpful:
For more information on how to support your children, you can find further advice from Place2Be.