Coronavirus: talking to pupils about school closures
Following government advice, schools will be closing their doors tomorrow (20 March) to limit the spread of coronavirus. As you prepare to close your school, you may be wondering how to talk to your pupils about the closure, why it is happening and what it means.
Nicola Noble, Co-Head Teacher at Surrey Square Primary School in London, has kindly shared a script she's written for the teachers in her school, with the support of their Place2Be School Project Manager. Please feel free to adapt the speech and use it for your own schools.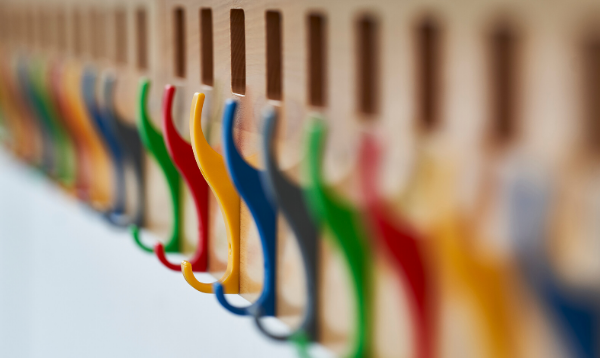 "As you know, there is currently a virus called Corona Virus which lots of people around the world are catching.
Lots of people are talking about it and saying different things, this can be very confusing for everyone.
"As predicted, the virus is spreading and, as expected, many people in our country have caught it. Most people that catch it have a high temperature and/or a cough. The majority of people feel better after a few days at home, like any cold or flu, but some people have had to go to hospital to be looked after by our doctors and nurses.
"If anyone has any symptoms or lives with anyone who does then they have to self isolate at home. Self isolating means that you stay in your home and do not go out anywhere unless it is an emergency. If your family is self isolating and they need help then there are lots of places you can call, we have put together a list that we're sending home for your parents.
"Lots of people have different feelings about what is going on at the moment, some people are feeling sad, some are worried, some are angry as lots of things are changing. We all have different feelings, nobody's feelings are right or wrong but it is important that you are talking about how you feel.
"Grown ups in school, in our community and in the Government have been thinking about what we should do. We have been listening to the advice from the Government and their scientists and yesterday they took the decision that we need to close the school for most children for a while in order to keep everyone safe. The school will close tomorrow at 1.45pm.
"We are closing for most children to make sure that we don't pass the virus to each other, the scientists believe that staying at home for a while will help to reduce the number of people who have the virus. A small number of children will be able to come to school because one of their parents is a 'key worker'. A 'key worker' is someone who has a very important job like a doctor or nurse or teacher or delivery driver. These people are helping to look after us at the moment.
"The whole staff team have a plan. We will be sending work home for you because even though the school building is closed for most of you, we will still be working together as a school community.
"Your learning will either be online if you have access to the Internet or work will be posted to you if you do not. Please remember to 'give it a go' and impress us with your learning at home, the teachers will be looking forward to marking your work and will be giving out special certificates for those children who are superstar learners.
"We have also given your parents and carers lots of ideas about other things you can do as a family at home while the school is closed.
"It will be an unusual time for all of us, please remember our values when you are at home – take responsibility (do what you can to help around the home), show respect (listen to others in your home), persevere (especially if you're finding something tricky), show compassion (be kind to each other and yourself) and most of all – have some fun!
"It's not all about work, we will also be checking in with you each week to see how you and your family are. Apart from the Easter holidays, your teachers will still be working and your families will still be able to contact us if they need to. The school might be closed to most of you but are still here for all of you."
Written as a speech teachers can give in class, Nicola has also shared an activity for pupils to think about who they can talk to their feelings about while they're at home. You can view this, and download her speech, here.