Place2Be mascots lead England footballers into their 1000th match
On Thursday 14 November, Place2Be pupils joined the England football team on the pitch to help kick off their match against Montenegro.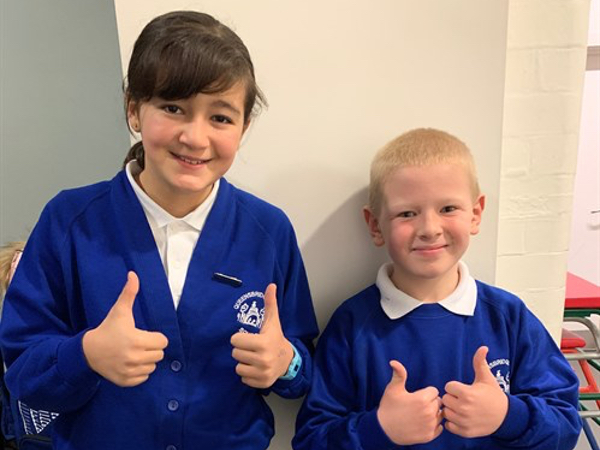 As England prepared to kick off their 1000th international football match,, the players were not the only stars on the pitch. The lucky players were joined by match mascots; 10-year-old Helin Altun and 8-year-old Nathan Tull, who are pupils at Queensbridge Primary School in Hackney.
Through the Head's Together campaign and staff at Queensbridge Primary School, which is a Place2Be partner school, Place2Be were able to provide the experience for Nathan and Helin at Wembley Stadium. Despite the crowd, they kept their cool as they escorted players out for this major game.  
"We are thrilled to have the opportunity for two of our school children to walk out as the England team Mascots! Thank you Place2Be''
Sarah Bailey OBE, Executive Head at Queensbridge Primary School Hackney
"Nathan, Year 4 shows the Queensbridge values of perseverance and possibilities. He is a polite and kind boy. He hasn't always found his learning easy but he never gives up and he is always enthusiastic about football and giving things a go. He has a lovely 'have a go' attitude.
"Helin is in Year 6. She has also demonstrated the Queensbridge values of respect and collaboration in her primary career with us. She is always upbeat and puts in 100% effort into everything she does. She is a fantastic football team player and leads our team out for many tournaments successfully. She is a really kind and caring girl, passionate about football and a really positive role model for our younger children.''
And the stars of the show, Nathan and Helin, had this to say ahead of their big night:
"I can't believe it! It's amazing I love football and this is a once in a lifetime opportunity!"
Helin, Year 6 Pupil
"I am really happy! I can't wait to do it!"
Nathan, Year 4 Pupil
News & blogs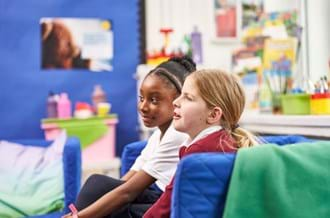 Every £1 spent on Place2Be support for primary school children generates £8 in benefits to society
Place2Be's counselling service generates £8 in benefits for every £1 spent, according to a new study by Pro Bono Economics.
Every £1 spent on Place2Be support generates £8 in benefits to society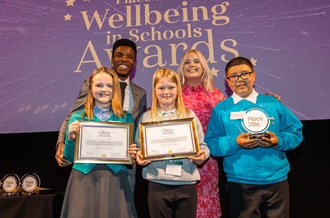 Place2Be celebrates children, adults and schools going above and beyond for mental health
The winners of Place2Be's Wellbeing in Schools Awards were announced in a special ceremony at the BAFTA.
Place2Be's Wellbeing in Schools Awards 2022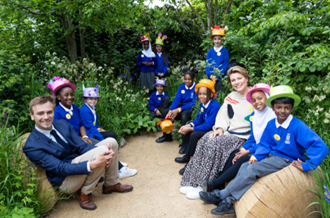 Children celebrate their new school wellbeing garden at RHS Chelsea Flower Show
Pupils from Viking Primary School joined broadcaster & author Kate Silverton to celebrate their new school wellbeing garden.
Read more