Our Appeal in the Midlands
Supporting children's mental health across the UK 
Not every childhood brings happy memories. Some children experience traumas that most adults would struggle with, such as abuse, grief and bullying.
These traumas can lead to eating disorders, self-harm and even suicidal thoughts. Being a child should be easier than this. 
The facts
According to a survey conducted by NHS Digital:
1 in 5 children and young people have a probable mental health condition
up to 1.5 million children will need new or additional mental health support due to Covid-19
one-third of these children had no previous diagnosable mental health problems.
Read NHS Digital's full report 
At Place2Be, we believe every child should have easy access to mental health support whenever needed. We do this through schools by creating a safe place where they can open up to counsellors without pressure. Our support arms them with emotional skills to help them handle everything life throws them.  
The need in the Midlands 
A recent report by The Strategy Unit, a specialist NHS team, identified that the Midlands region has the lowest percentage of children and young people accessing mental health services out of seven regions in England. Of the 350,000 children and young people in the Midlands predicted to have a diagnosable mental health condition, only 12.5% are able to access help.  
Read The Strategy Unit's full report
In Birmingham, it is estimated that around 30,000 children and young people per year cannot access support due to a shortfall in capacity for mental health services. There is a significant gap in access to services. We must increase the number of schools able to support children and young people's mental health and wellbeing in Birmingham and across the Midlands.  
Only 12.5% of children with diagnosable mental health conditions in the Midlands are able to access help. 
Our ambition for the Midlands 
We want to provide our in-school services to 30 additional schools over the next three years, reaching 15,000 more children and young people. To do this, we need to raise £500,000. And we need your help. 
How you can help 
The time to act is now. Never have our children been more in need of support. Covid-19 has pushed many families to breaking point. And we know that the cost of living crisis will push even more families into deprivation. This shift will hugely impact the mental health of parents and children across the Midlands — where 1 in 4 children are already living in poverty. 
You can help us to achieve our ambition in the Midlands and ensure no child or young person feels they have no one to talk to.
A donation of £4,000 would enable us to provide our full suite of parenting support for a primary school for a whole year.
For £8,000, you could help us to secure one new Place2Be Partner school – enabling access to our mental health support services for approximately 520 children.
And with £12,000, we could secure one new partner school AND provide our full suite of parenting support for a primary school for an entire year.
And even if you can't give these amounts, every penny helps towards our goal, and we are grateful for every donation.
Help us fund our mental health support services for 15,000 more children across the Midlands. 
If you or your company would be interested in supporting this Appeal but would like more information, please get in touch with josie.hough@place2be.org.uk. 
Founding partners of Place2Be's Midlands Appeal 
Rigby Foundation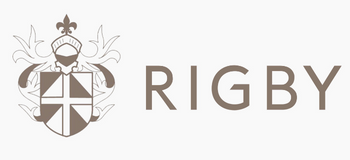 Find out more about the Rigby Foundation
Deloitte