Mental Health Champions – Foundation programme
Gain a deeper understanding of mental health by joining our online Mental Health Champions – Foundation programme. You can take the programme as an introduction to mental health or use it as a tool to refresh your existing knowledge.
Overview
Our CPD-certified Mental Health Champions Foundation programme is an online children's mental health training course developed from our work in schools. The programme aims to:
enhance professionals' understanding of children's mental health
introduce approaches that foster positive wellbeing in schools, colleges and communities.
The course is suitable for people working with children and young people of any age.
93% feel that the course has increased their capacity to lead a positive approach to mental health and wellbeing.
Course details
You will have a dedicated Place2Be professional to join discussions and aid online learning
A 5-week programme with regular start dates for you to choose from
Broken down into 15-minute sections to fit around your day (1–1.5 hours per week total)
No fixed timings — you can access the programme via any device and work through it at a time to suit you
Helps support your wellbeing
Modules
---
1. Understanding mental health & wellbeing
We introduce factors that contribute to positive mental health and wellbeing.
---
2. Nature and nurture
We explore how early experiences shape the way we perceive ourselves and relate to others, and how those experiences create the pathways in the brain that support our development. 
---
3. How can I help?
We consider what a child's behaviour might communicate about their underlying needs.
---
4. Mental health: everybody's business
We reflect on the importance of positive mental health for everyone, focusing on the adults around a child.  
---
Once you complete the Mental Health Champions - Foundation programme, you will also gain immediate access to the Place2Be Staffroom, a dedicated space to access additional resources, tips and learning.
In the Staffroom, you can: 
Gain access to new materials and tools to foster positive wellbeing in schools and youth groups
Access projects from Place2Be's Art Room to use with young people
View live webinars and questions and answer sessions on a host of mental health issues 
Continue to learn about the mental health of the whole school and community approach
Share your experiences and tips with your colleagues across the UK 
Who is it for?
We run multiple versions of the Mental Health Champions – Foundation programme:
To sign up for this course, please use the booking form at the bottom of this page. 
For Teachers
The Teacher programme is free to UK-qualified teachers and school-based staff. You will need to have UK Qualified Teacher Status (QTS), be an Early Career Teacher (ECT), Probationer, Newly Qualified Teacher (NQT) or have a school-based role. 
For Trainee Teachers
Our Foundation programme for trainee teachers has an additional focus on supporting you and your mental health around your placement. We have designed it to complement and run alongside the Initial teacher training (ITT) core content framework. The programme is free for people training to become a teacher or on an early years course with a placement in school.
For Youth Groups
Our Foundation programme for youth groups focuses on working with young people outside the school system. It's free for youth workers and trusted adults who work with young people to support their development in care, informal education and leisure approaches.
We run all courses in open cohorts. For private group prices, please get in touch with us.
Accreditation
The Mental Health - Foundations programme is CPD (Continuing professional development) certified.

We were nominated for UK Charity Award in the Children and Youth category 2022.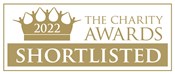 We are a Learning Partner of the Chartered College of Teaching.

Endorsements
What I really liked about the training was that it didn't just give you the theory, but provided lots of ways to put this theory into practice...I also found the discussion element—where other teachers gave their feedback—really helpful
Teacher on Mental Health Champions – Foundation programme.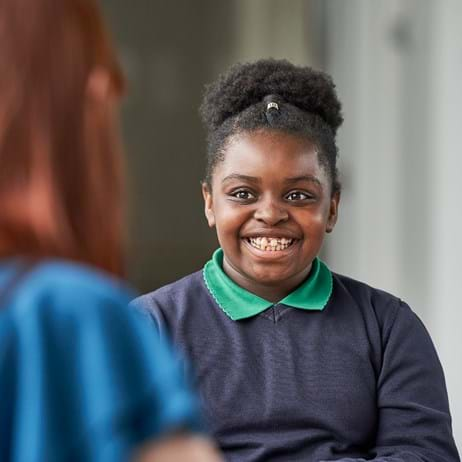 Book now
Please make sure you register for the correct course. On the day the course begins, you will receive an email inviting you to join our learning platform. That is where you will find all resources you need to complete the programme.
Get in touch with us for group prices for closed cohorts.