Mental Health Champions – Foundation programme
Join our online Mental Health Champions – Foundation programme to gain a deeper understanding of mental health. This online course can be an introduction or a refresher.
Overview
This online children's mental health training course developed from our work in schools enhances professionals' understanding of children's mental health and introduces approaches that foster positive wellbeing in schools and communities. This course is suitable for people working with children and young people of any age, including primary and secondary. 
93% feel that the course has increased their capacity to lead a positive approach to mental health and wellbeing.
We also offer the Mental Health Champions - Foundation programme to Trainee Teachers and Youth Groups in England. Please find out more using the links above. 
Course details
You will have a dedicated Place2Be professional to join discussions and aid online learning
5-week programme with regular start dates for you to choose from
Broken down into 15 minute sections to fit around your day (1–1.5 hours per week total)
No fixed timings - you can access the programme via any device and work through it at a time to suit you
Helps support your own wellbeing
1. Understanding mental health & wellbeing
We introduce factors that contribute to positive mental health and wellbeing.
2. Nature and nurture
We explore how early experiences shape the way we perceive ourselves and relate to others, and how those experiences create the pathways in the brain that support our development. 
3. How can I help?
We consider what a child's behaviour might be communicating about their underlying needs.
4. Mental health: everybody's business
We reflect on the importance of positive mental health for everyone with a focus on the adults around a child.  
Once you complete the Mental Health Champions - Foundation programme, you will also gain immediate access to the Place2Be Staffroom, a dedicated space for you to access additional resources, tips and learning.
In the Staffroom you can: 
Gain access to new materials and tools to foster positive wellbeing in schools 
Access projects from Place2Be's Art Room to use in class with students 
View live webinars and Q & A's on a host of mental health issues 
Continue to learn about the mental health of the whole school community  
Share your experiences and tips with your colleagues across the UK 
We are pleased to offer the programme free to UK qualified teachers and school-based staff in open groups. To be eligible for the programme, you need to have a UK QTS, be an NQT or have a permanent role in a classroom. 
For closed cohort prices please contact us to find out more. 
Accreditation
We are CPD certified.

Find out more
For more information, please email mhc@place2be.org.uk. 
Endorsements
What I really liked about the training was that it didn't just give you the theory, but provided lots of ways to put this theory into practice...I also found the discussion element — where other teachers gave their feedback – really helpful
Teacher on Mental Health Champions – Foundation programme.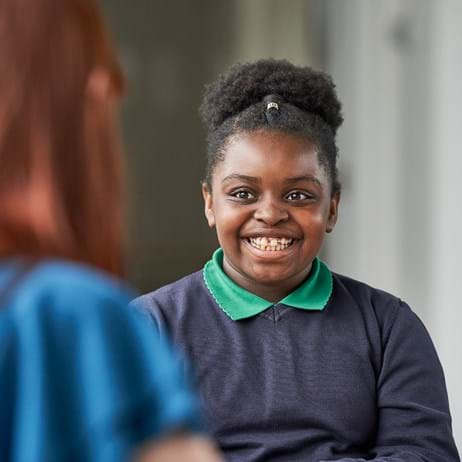 Book now
Please ensure you register to the correct version of the course for you. This version is free for UK qualified teachers and support staff on a permanent contract within UK schools.
If you are a trainee teacher or work for a youth organisation please book onto these versions instead through the links provided.
Please contact us for group prices for closed cohorts and to find out more.