The BAFTA Roadshow with Place2Be arrives in Aberdeen and Dundee
This week, BAFTA (British Academy of Film and Television Arts) and Place2Be teamed up to launch the return of the BAFTA Roadshow in Scotland.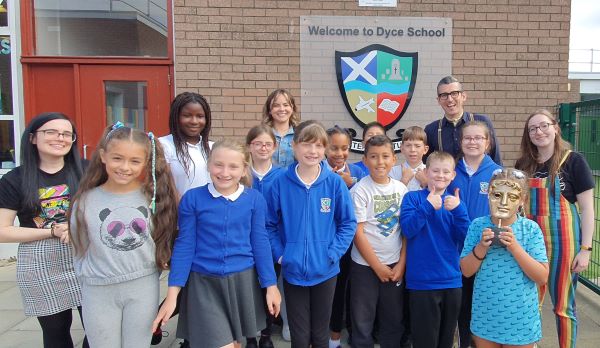 On Tuesday 12 September, Dyce Primary School were joined by TV presenters Ben Shires (Dig Detectives, Officially Amazing) and Robyn Richford (Capital FM, ITV's SCRAMBLED). They hosted a special assembly and presented a masterclass to the pupils.
The children were also joined by HyperLuminal Games, where they had the opportunity to take part in gaming workshops. 
I'm so excited to visit Aberdeen to host the BAFTA Roadshow with Place2Be. It was a privilege to work with Dyce Primary School and be part of such an important project inspiring children to work in the arts. They were great to work with and so talented - I look forward to seeing some of them on our screens in the future!
Ben Shires (Dig Detectives, Officially Amazing)
It's my first ever BAFTA Roadshow with Place2Be and it's been such a fantastic experience! It's such a great opportunity for the kids to gain experience of the creative industry and consider it as a career path. It was fantastic to work with the children at Dyce Primary School. They were so engaged in the workshops and showed so much talent, it was lovely to watch their confidence and abilities grow!
Robyn Richford (Capital FM, ITV's SCRAMBLED)
Later on in the week, the BAFTA Roadshow paid a visit to another lucky Place2Be primary school in Dundee. 
Claypotts Castle Primary School was joined by TV presenters Ben Shires and Aoife Wilson (Eurogamer, BAFTA Games). Ben and Aoife presented a special assembly themed around film, games and TV.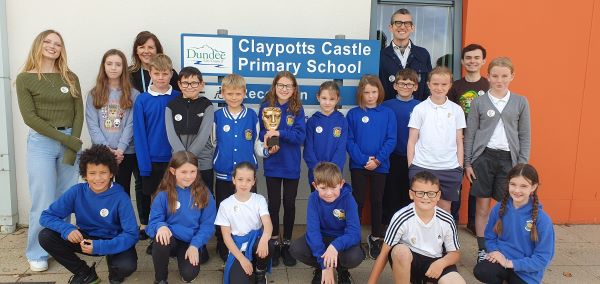 The children took part part in a game play workshop with Harry Petch, an Abertay University student and 2021 winner of the BAFTA Young Game Designers Mentor Award. Media company, DC Thomson, also supported the day by providing copies of 110% Gaming to all students.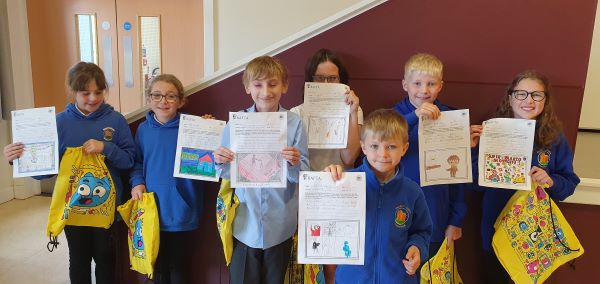 What is the BAFTA Roadshow?
The BAFTA Roadshow aims to teach essential life skills through film, games, and television. 
Children who participate in the Roadshows are given the opportunity to learn soft skills that help with their emotional wellbeing. They enjoy a brilliant day full of activities including competitions, masterclasses, workshops, and round table discussions.
This is my very first BAFTA Roadshow with Place2Be and I was overwhelmed with how welcoming Claypotts Castle Primary School was! Being able to give the children an insight into the creative industry and seeing them build their confidence during the presenting masterclass was very rewarding. I hope many of them will go on to consider a career in the arts, because they were all very talented bunch! Thanks for having us Dundee!
Aoife Wilson, gaming host and content creator
These activities grant children access to creative talent and positive role models, while raising awareness and encouraging the diversity of young people interested in a career in arts and media.  
Inspiring the next generation of budding creatives, designers and content creators is central to BAFTA's purpose. We are thrilled to partner with Place2Be on our national roundshow, bringing talent to regions across the UK and showcasing our brilliant screen industries. Nurturing children's creativity is crucial for mental wellbeing and offers a huge variety of transferable skills. We believe it has a vital place in the school curriculum. This wonderful initiative champions a more inclusive screen industry by providing aspiration from an early age and highlighting the variety of careers available.
Lisa Prime, Head of Children & Young People's Programmes at BAFTA