What I learnt about child counselling whilst training with Place2Be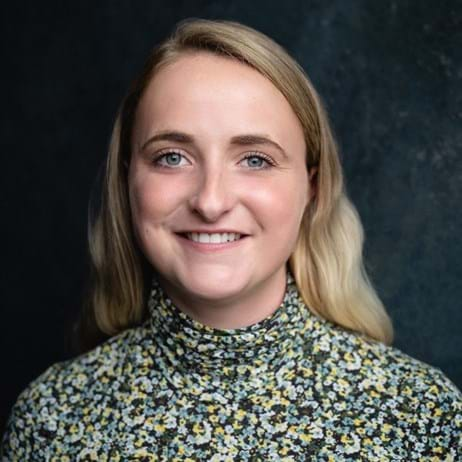 Ellie trained as an actor at RADA but has always been fascinated by psychology after doing it for A level. After completing level 2 and 3 with Place2Be she feels fully prepared to take on her next challenge and apply for a Masters in child counselling.
Ellie de Rohan trained to be a child counsellor with Place2Be; completing our Taster Day, Level 2 Award: Counselling Skills for Working with Children, and Level 3 Certificate in Counselling Skills for Working with Children. We sat down with her to learn more about her experience of training with us, and what she learnt during her training.
What made you decide to take a child counselling course?
I've always had a real affinity with children. There was a joke at family parties that I would forever be sat on the kids table because that's just where I enjoy being. Also, having struggled with my own mental health since childhood, I believe it's a really important job. I learnt a phrase on my Taster Day that has stuck with me, which is 'being socially useful' and I think that's exactly what I want to be.
What appealed to you about training with Place2Be?
It was the combination of play and academia. The focus on play is obviously particularly important for a child therapist, and I liked the amount of time that's devoted to practising those skills at Place2Be. I'd also heard really good things about Place2Be from friends who are teachers and have Place2Be support in their school.
What was the Taster Day like?
It really reminded me of my first year of drama school. I think because of the need to self reflect and to self analyse, as well as being free and exploring. Both Place2Be and drama school are places where a group of absolute strangers walk into a room and give themselves over in terms of time and trust for both the other people and for themselves. The friendships I've made from those places are utterly unique. 
The group at Place2Be was so supportive and I met people that I never would have crossed over with otherwise. And I liked the fact that we were all there for a joint goal.
Ellie
How were the sessions structured?
Each week, there's a different topic, such as play, attachment theory or observation skills, along with a reading and a journal assignment. So there is quite a lot of academic rigor to it, but there's still space for exploration and whatever arises within you. I personally loved the reading assignments and found them fascinating. I think that's where Place2Be strikes a really great balance between skills practice and academia.
What skills did you learn?
A technique that I now use all the time in my professional as well as personal life is a concept called 'active listening' where you actively listen to someone. Although it sounds simple, the fundamental skills are actually very difficult because we don't do it very often. In life we train ourselves to immediately respond to someone but we are often not giving the conversation our full attention, we get distracted by other thoughts or thinking about what we want to say next.
Active listening is a skill that has really improved nearly all my relationships, it's an amazing thing to practise and having hours practising that for the purpose of helping children was brilliant.
Ellie
How did you learn to play as a skill?
Quite literally you pretend to be a child, so I loved it! You do regular skills practice, where one person plays the role of a child and your partner plays the role of a therapist, while someone else observes. The Observer will comment on what they thought the counsellor was doing well, or could improve on and the child gives feedback. For example, you'd say: "I'm gonna be eight-year-old Johnny who's been separated from class a lot because of anger", and then you play and see what arises. The training rooms are stocked full of play things like sand or small figurines or puppets.
It's amazing trying to reignite that play section of your brain that as adults we turn off, and to allow yourself to be led by the imagination of the child.
Ellie
What were your tutors like?
My tutors were fantastic, they had so much knowledge and it felt like there was such a safety net with them in the room. They were always on hand but had a wonderful way of not hand holding and stretching you while still supporting you emotionally. They also had a great sense of humour and that helped add a nice lightness to the room, along with the serious discussions, which is a healthy thing. 
How much did you talk about your own trauma with the group?
There was never any pressure to open up or confront things but naturally if you're thinking about childhood, things will arise within yourself. It's about how you acknowledge and accept that part of yourself in order to help a child acknowledge and accept themselves.
With the group, either at the start or end of the day, we would have circle time and then reflective practice, where you could express whatever you felt. For example, some days I said "I've really not got today and I'm finding it really frustrating" or I cried about whatever. What I thought was quite wonderful and interesting was that no one was allowed to comment on what you said, or judge or even comfort you. It's about creating self-awareness and learning that whatever you are experiencing is valid and allowed to be in the room.
What do you think are the barriers to starting a career in counselling?
It's expensive and I think that shows up in the demographic of people who are trained counsellors. I also think there is still a stigma attached to mental health and devoting yourself to it, but that is changing particularly through charities like Place2Be. I also think there is a benefit in younger people training particularly to be child counsellors because they're just closer to that time.
What would you say to someone who is looking for a career change?
Do it. It doesn't have to be a complete 180 change; you can explore and do it within your own time. I'm about to take a couple years out and work on other things but I fully intend to either do the Level 4 Diploma in School-Based Child Counselling or Postgraduate Diploma in Counselling Children in Schools.
The Taster Day and Level 2 Award are a way to explore whether counselling is right for you. For some of my coursemates, it confirmed that it wasn't for them, but they didn't drop out because the skills are still valid and you can use them in all areas of life.
Learn more Place2Be's child counselling training