"My child doesn't want to go to school" - supporting families with school attendance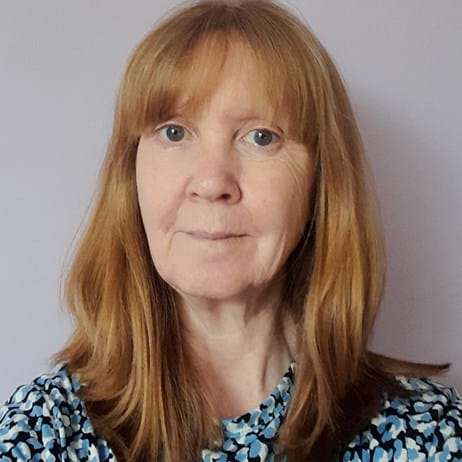 Sarah qualified as an Educational Psychologist 10 years ago and has worked at Place2Be since October 2021. Sarah has a particular interest in promoting the emotional wellbeing and mental health of children, young people and the adults around them at home and school.
Our latest Parenting Smart topic, Help, my child does not want to go to school, offers ideas to support parents and carers to sensitively help their children. To coincide with the launch of this topic, Sarah Sivers reflects on her own experiences and work supporting families in this situation.
Another morning and another school day looms, my stomach tightens and my head throbs. "I have a headache" I say. "You'll be fine" is the reply. I take a deep breath which I feel like I hold the whole day I am in school, with only a few times of respite; an activity I enjoy, time to play with my friends.
This was my experience. I did attend school (most of the time) but I found it very stressful. I do not look back at the experience of school with much fondness, apart from some less academic-based activities. However, my experiences at school have led me to the career that I love as an Educational Psychologist, and have given me a particular sense of empathy towards children and young people who find it difficult to attend school.
For many years, I have worked with children, young people, their families and schools to try and understand:
the varying barriers to school attendance
how we might work together to reduce, remove or rethink these barriers.
I am very mindful of the sheer overwhelm that can occur when your child experiences these barriers and how a range of emotions and reactions can take over. There can be swings from anxiety to frustration; proactive to protective; guilty to angry; powerless to powerhouse, to name but a few. These may resonate with you.
Also pervasive is the need for action, the need to get them to school, the expectation that your child should be in school, the deep need to ensure they are happy. Should you be strict, strong and have boundaries? Should you use persuasion tactics and consequences? Should you talk to anyone?
It is hard to know the right approach, as it will be different for every child and family. However, the answer to "should I talk to someone?" is YES and as soon as possible.
Pause, take stock of what is going on to build your understanding and share what you see, think and feel. The first person you should speak to is your child. Gently and sensitively share what you are noticing and give them the space to tell you what is happening for them. Not first thing in the morning when you are all stressed or overwhelmed, but find a space to talk that works for you both. This might be relaxing before bed, walking the dog or when doing a task together.
Also talk to friends, family, other parents, and most importantly, speak with your child's class teacher. Share what is happening from that first reluctance to get out of bed, the talk of tummy aches and the tears at the school gate. Share how it's making you feel too. To be able to provide care and support for your child, you need care and support yourself; self-care often gets lost at times like this, and this is when you need it most to sustain your strength and resilience.
Barriers to school attendance – whatever they might be (emotional, social, academic, sensory), start small and often fairly quietly; but they quickly grow, become out of control and noisy. Try to notice any small changes and seek to explore what's happening to cause these changes in your child's experience of, and engagement with, school.
I did attend school. But I wasn't happy, I tolerated it. I went back to education later on and found my place and love for learning. This could have come earlier for me, but then I wouldn't have the lived-experience and empathy for those I work with now.
Every child's path will be different and there are many ways to reduce and remove barriers when they are a manageable size. There will also be children and families who find that formal schooling does not work for them. In this case, they may embrace the alternatives, which still enable their child to gain an education and be happy. Whichever path you take there will be people who will support, listen and think with you and your child. This might be a local or national support network (online or in-person), community or faith group, friends or professionals.
This might feel like a lonely experience, but you are not the only family experiencing these barriers to school attendance. Take time to pause and breathe, one step at a time.