4 ways to support students with ADHD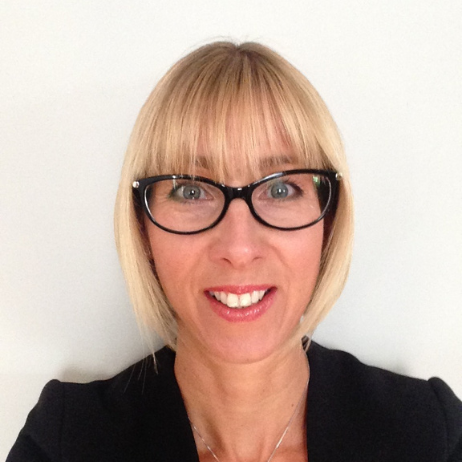 Principal Educational Psychologist – Julia has worked with children, young people, schools and families for 28 years. Originally a teacher, she trained to be an Educational Psychologist in 1996. She has worked in mainstream schools, special schools and pupils referral units (PRUs), and joined Place2Be in 2013.
This October is ADHD Awareness Month. The theme this year 'Moving Forward with ADHD' got me thinking - how are we moving forward with ADHD in our busy schools when the demands on both staff and students have never felt so high?
Children and young people with ADHD (Attention Deficit Hyperactivity Disorder) are neurodivergent – they experience differences in levels of attention, impulsivity and activity compared to predominant neurotype (or neurotypical) students. Given the nature of these differences, life in school can be particularly challenging for those with ADHD. Imagine constantly being reprimanded for being inattentive (having difficulty concentrating and focusing) or for being fidgety and calling out* when this is all part of your neurodivergence. Unsurprisingly, for many students with ADHD, school can be an overwhelming and stressful place.
The lack of understanding and acceptance of difference can mean that students with ADHD can feel 'othered' and at a disadvantage compared to their peers who may be better able to navigate school rules and expectations. Living with ADHD and trying to meet expectations in schools that are set up for the predominant neurotype can have an impact on children and young people's mental health. It is well known, for example, that having ADHD increases the likelihood that a young person will experience low mood, anxiety and self-harm. So, what can you do if you are working in a school to better understand, support and include your students with ADHD? Here are a few ideas:
Consider how your school can become more neurodiversity-affirmative
A neurodiversity-affirmative approach acknowledges that all students – whatever their neurotype - have unique strengths, interests, and support needs. This approach emphasises the role of the environment and societal barriers in further exacerbating some of the challenges faced by neurodivergent individuals, including those with ADHD.
So, what might a more neurodiversity- affirmative classroom look like in your school -for example, could there be areas where those who prefer to work standing up can do so? Look at your behaviour policy – might it disadvantage your neurodivergent individuals, including those with ADHD? Have you considered asking neurodivergent students (and staff and parents) about the small changes that could make a big difference for them at school?
Ask your student about life in school with ADHD
If you are working with a student with ADHD and have established a good relationship with them, find out what ADHD means to them – how does it show up for them? How do they experience school? How could the environment be adapted to better meet their needs? Asking your students these questions could help you better understand their lived experience of ADHD and the challenges they face. It will also give you insights into things that could easily be changed to help adapt to their needs.
Ask your student about their strengths and interests
Being curious about a student's strengths and interests will help re-frame your understanding of them and their ADHD and what they can bring to the learning environment. Such conversations may help a student once thought of as highly distractable, be recognised as a student with lots of creative and innovative ideas. A student once thought of as impulsive may be better understood as spontaneous. A student once thought of as boisterous may thrive in sports, art activities, drama and other activities where their energy and creativity are valued.
Be aware of your student's mental health and offer support when needed
Often we are so busy thinking about a student's diagnosis or difficulties that we overlook their well-being and mental health needs. As you work with your student with ADHD be mindful of their self-esteem – they will often encounter stigma and the idea that they and their behaviour is 'wrong' and 'unacceptable'. This can lead to children and young people feeling frustrated and helpless at school and can take a toll on their mental health. It's important that all students, including those with ADHD, have access to understanding, empathic adults who notice their distress and respond appropriately. If you are concerned about a student's mental health, speak to them, their parents/carers and other school staff to consider what additional support may be needed.
This ADHD Awareness Month - whoever you are and whatever your role in the life of a young person with ADHD – what will you do to move forward with how you understand and support them to thrive at school?
*For more information on the symptoms of ADHD and how it can affect males and females differently, visit the NHS website.