Looking after the mental health of senior leaders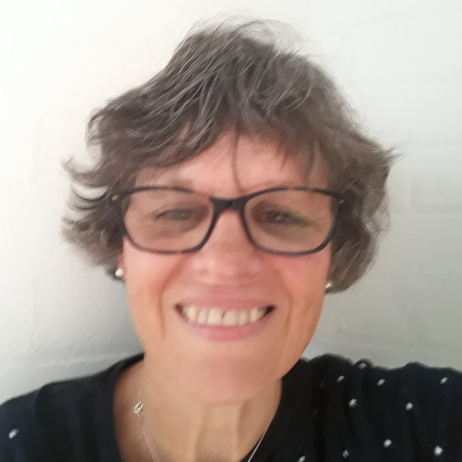 Specialist Trainer – Bernadette is a trainer with Place2Be, delivering and developing our training for school staff, clinical staff and Counsellors on Placement. She also provides clinical supervision for some of our school-based staff. She has been a psychotherapist and Clinical Supervisor for over 22 years.
This is an excerpt from a recent piece of content from the Place2Be Staffroom. The Staffroom is a dedicated online community for education professionals to share tips and learning with fellow educators from around the country, and access continued expertise, support and resources from Place2Be clinicians to use in school. It is available to alumni of our Mental Health Champions – Foundation and Senior Mental Health Leads programmes.
I am sure we are all aware of the sad death of Ruth Perry, a headteacher from Reading, who tragically took her life in January this year. Ruth's death is a deep personal loss for her family and loved ones. But it is also a major loss for her colleagues, the children and families from her school, and the wider school community. It is a wake-up call for those of us working in schools to be thinking about the mental health and wellbeing of our leaders.
It is easy and commonplace when someone dies from suicide that we look to apportion blame. Death by suicide is no one's fault. No one can make another person take their own life, and it is very rarely caused by a single event. In most cases, suicide is the response to a build-up of stress over time. Once our mental health begins a downward spiral, the pressure to keep up appearances and not burden anyone else with our state of mind is immense.
At Place2Be, we talk a lot about making space for feelings, but in the hurly-burly of school life, we can find making space for feelings really difficult. Schools are often busy 'doing' places where actions are lauded, but feelings are overlooked.
Members of Senior Leadership Teams (SLTs) will often be tasked with the role of leading on mental health in schools. However, thinking about their own wellbeing, or indeed that of their headteacher, is often the last thing on their minds. Generally, they are focused on looking after the needs of the children and young people in their care and creating a happy and positive staff culture.
If Ruth Perry's death teaches us anything, surely it is that we can not afford to make assumptions about the mental health of our senior leaders.
The role of a headteacher is challenging and stressful, with long hours and intractable problems. In these circumstances, it is very difficult to put one's own needs first - and many headteachers put self-care off for another day.
The danger in this, of course, is that when stress builds up over time and becomes perennial, there is a high likelihood that it becomes depression or anxiety or both. Human beings are designed to cope with stress in short doses. We need time to repair and recuperate from stress throughout the day, not just in the summer holidays.
8 ways to look after the mental health of your senior leaders
Begin conversations about senior leader mental health. When we begin to talk about our mental health at a senior level, it will be difficult to remain in denial. The consequences of failing to have these conversations can be damaging for the individuals, their families and ultimately their school communities if poor mental health results in premature retirement or long-term sickness.
Clear a space at the beginning of SLT meetings to check in with how you are feeling. All feelings are ok. If anyone is concerned about an individual, make a space to speak to them privately.
Actively build supportive relationships with your colleagues and check in with them regularly. Know what is going on in their lives. Don't let seniority stop you from getting emotional support.
Arrange for a consultant or clinical supervisor to offer pastoral support to the SLT or headteacher on a regular basis. This is money well spent.
Remind senior leaders that Employee Assistance Programmes such as Education Support Partnership are for heads as well as frontline staff. These services are confidential. No one else needs to know if you use them. You can use the services whenever you need to.
Engage your governing body or trust in your mental health strategy. Enlist the support of the chair to consider mental health support for the headteacher. Remember, you don't have to be mentally ill to benefit from emotional support and mentoring.
Ask your local authority what mental health support is available for school staff. 
Check in with educational mental health charities like Place2Be, Education Support Partnership, and The Anna Freud Centre to see what support there might be for senior leaders.
Get more support
The Education Support Partnership Helpline is available to all teachers and educators in the UK. Call them on 08000 562 561 for free, 24/7, if you need to talk, or visit educationsupport.org.uk.