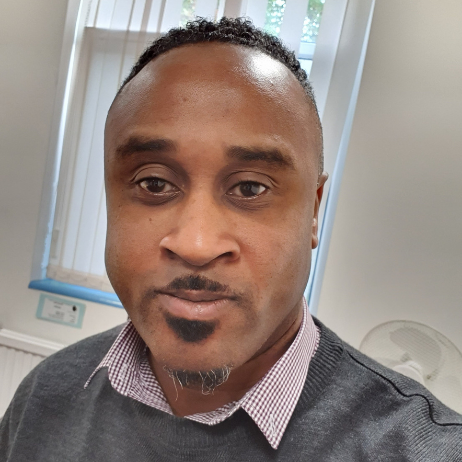 Programme Leader for Family Work - Judah is a BACP registered counsellor, and Parent-training Mentor, who joined Place2Be in 2021. He has over 7 years experience delivering counselling and therapeutic services for adults and children. Judah has been supporting parents and carers, delivering parent training and supervising parenting practitioners within local authorities and the NHS for over 17 years.
Our latest Parenting Smart topic, My child struggles with changes and endings, helps parents and carers to give children tools to cope with change and navigate endings. In this blog to coincide with the launch of the topic, Judah Racham reflects on how endpoints are an important time for reflection.
We have three sons that all play football for a local club. As we approach the final games of the season, the coaches have started to contact the parents to let us know that they plan to hold the end-of-season celebratory evening. This is where the whole team, parents and coaches gather to acknowledge and celebrate what the team has achieved throughout the year and to note the boys' individual efforts and progress.
This event has happened every year since my boys started playing at the club, but only recently have I begun to reflect on its significance. This moment of clarity came to me one typical Sunday morning while watching one of my sons playing a match.
There was the usual excitement and noise of parents, coaches and children on the pitch, which is always very hectic. I could hear one of the parents screaming at the top of his voice at his son to "pass the ball!"" At the same time, one of the coaches was shouting a contradictory message to the same boy to "run down the wing". Both the coach and the boy's dad displayed frustration when the boy was then tackled by the other team.
It was after this match that I started to think about the end-of-season celebration. It struck me that this event is one of the only times when my son and his team are given a chance to be acknowledged for how hard they have worked during the year. It is true that there are a few occasions after a game when something positive is said to them about their performance, but I realised that the end of the season is an important moment for reflection.
I thought of how beneficial this time can be for teaching children to pause, reflect and appreciate their efforts at an endpoint like this. It then occurred to me that there may be other times in my life like this with our boys that can go unnoticed. I do, however, give myself a break for not being able to always recognise these moments. I am only human, and life as a parent is hectic and demanding!
I thought of how beneficial this time can be for teaching children to pause, reflect and appreciate their efforts at an end point like this.
But I have come to a new understanding of what our sons may take away from being a part of these end-of-season gatherings. Much more than just the medals and trophies they receive from their coaches, there is also a powerful message that they (hopefully) take away - that it's important to recognise the positive things that you are doing along the way and endpoints like the end of a football season or even a school year are a good time to stop and say "well done me!"
Judah is one of the experts behind our website, Parenting Smart. From starting a new school and sibling rivalry to sleep difficulties and meltdowns, the site is full of advice and tips to help parents of 4- to 11-year-olds support their children and manage their behaviour.