5 ways that schools can create safe spaces for everyone to 'come as they are'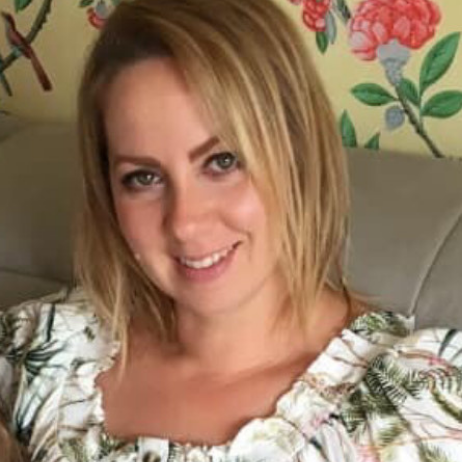 Clinical Lead for Scotland - Rebecca joined Place2Be in 2007, and is responsible for our work in secondary schools across the UK. Rebecca is a HCPC registered Art Psychotherapist and clinical supervisor with over 20 years' experience working with children and young people in school settings.
Creating safe spaces in schools where pupils feel valued and heard can promote a sense of belonging.  
LGBTQ+ children and young people experience poor mental health at a disproportionate rate. They are also at a higher risk of developing anxiety.
For an LGBTQ+ child or young person, going to school may feel like an extra burden. They may feel misunderstood, worry about being bullied, or even feel uncomfortable being themselves.  
This Pride Month, Place2Be's school-based staff in Scotland share some encouraging tips and ideas on how schools can create safe spaces for everyone to 'come as they are'.
1. Create a collaborative art piece which can be displayed in the school

 
Creating a collaborative art piece to display is a great way to encourage teamwork among pupils and celebrate diversity in the school.
Students from Place2Be's partner school, Tynecastle High, came together to show solidarity with the LGBTQ+ community by creating a collaborative collage called 'The Hearts of Support'.
Pupils from each year group were asked to write encouraging and supportive messages on different coloured paper-shaped hearts.
These messages were then arranged into a rainbow collage on the school's notice board to show everyone is welcome.
2. Have a dedicated LGBTQ+ section in the school library

 
Books written from different perspectives and experiences can expose us to important social issues and help us develop a better understanding of them.
To ensure that everyone is fully represented in the school community, some of our partner schools in Scotland have created LGBTQ+ sections or corners in their school library. These sections are made up of old and new LGBTQ+ books, LGBTQ+ authors, and fictional books that feature LGBTQ+ characters.
Some students may feel self-conscious about being seen with LGBTQ+ books. Adding rainbow stickers inside book covers can be an excellent way to remind children and young people from the LGBTQ+ that they are seen and valued.
3. Raise money for an LGBTQ+ charity

 
Hosting a school fundraising event and raising money for an LGBTQ+ charity can show the school's alliance and commitment to supporting the LGBTQ+ community. A fundraising event can also be a fantastic opportunity to raise awareness and learn about the issues and worries that young LGBTQ+ people experience.  
Some fundraising examples suggested by our partner schools include:   
hosting a coffee morning 
having a bake sale 
organising a non-uniform day  
watching an LGBTQ+ film in school.  
4. Deliver an LGBTQ+ presentation

 
Delivering presentations in assemblies or inviting external speakers to talk about LGBTQ+ can be a good way of helping students to develop an understanding of what LGBTQ+ can look like.
Some of our school-based counsellors have worked with the school to deliver presentations for assemblies covering different LGBTQ+ themes, including: 
the different LGBTQ+ terms and meanings 
how to be an ally and more inclusive to LGBTQ+ peers 
the challenges and issues the LGBTQ+ community face 
challenging homophobia, biphobia and transphobia. 
5. Be proactive with LGBTQ+ resources
Displaying relevant LGBTQ+ information and resources around the school that pupils can access creates an inclusive and welcoming environment for all.   
Some of our Place2Be partner schools in Scotland are doing this by: 
listening to pupils from the LGBTQ+ community, and valuing their voice and opinions 
placing rainbow flags around the school  
using the rainbow logo on letterheads and letter slips 
displaying posters and leaflets around the school that signpost to LGBTQ+ organisations and charities
setting up an LGBTQ+ group
celebrating key dates, such as Pride Month. 
Other resources you may find useful