BAFTA Roadshow with Place2Be arrives in Seaham and Sunderland
This week, BAFTA (British Academy of Film and Television Arts) and Place2Be teamed up to bring the BAFTA Roadshow to primary schools in North East England.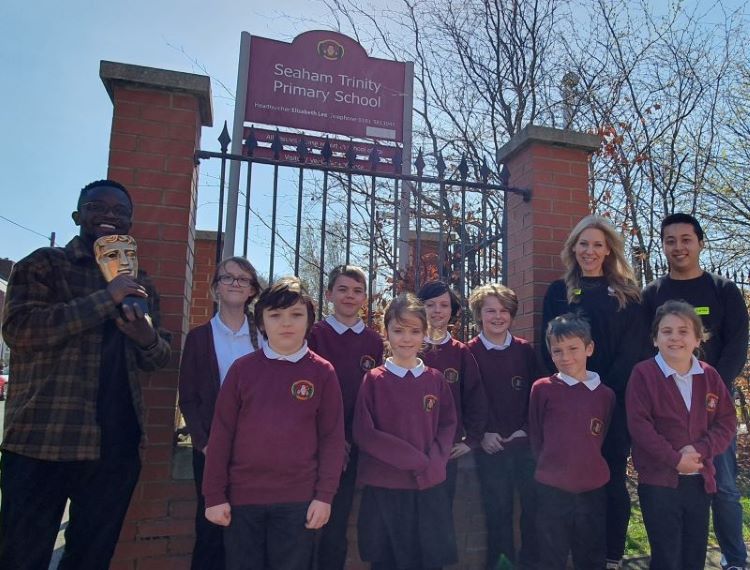 TV presenters De-Graft Mensah (BBC Newsround) and Naomi Wilkinson (BBC Bitesize, Princess Mirror-Belle) visited pupils at Seaham Trinity Primary School in Seaham and Mill Hill Primary School in Sunderland.
BAFTA Roadshow exists to teach important life skills through film, games, and television. The Roadshow's activities allow children and young people to meet positive, inspiring role models from the screen industries. As well as raising awareness, these activities aim to champion pupils' creativity and boost their confidence.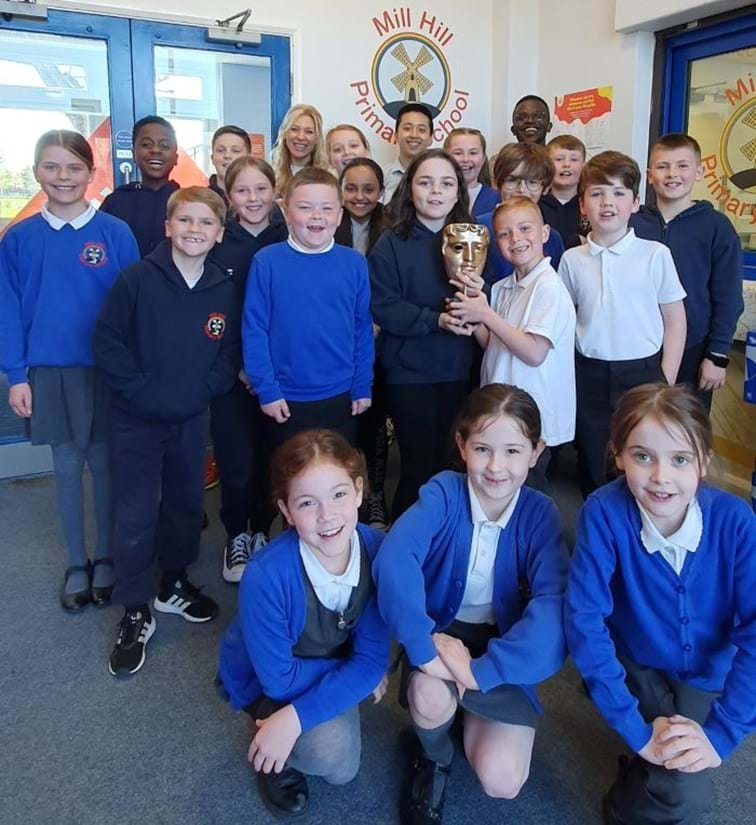 During the visits, children were treated to a special assembly and a presenting masterclass, both designed to boost confidence and creativity. The children also participated in a Night Zookeeper gameplay workshop with BAFTA Young Game Designer Alumni Brendan Cheung.
It's my first ever BAFTA Roadshow with Place2Be, and it's been such a great introduction! It's important that all kids are aware of the different career opportunities that are available within the arts. Seaham Trinity and Mill Hill were so excited to learn and take part in the presenting workshop. The North East has a lot of talented stars, and I can't wait to see them on my own screens in the future!
De-Graft Mensah, BBC Newsround presenter
I've loved being part of the BAFTA Roadshow family. There are certain barriers that children can face in their ambitions and being able to give them the knowledge and confidence to consider a career in the arts is extremely rewarding. It has been a busy wonderful week meeting the children at Seaham Trinity and Mill Hill, and I look forward to seeing them all conquer the world one day.
Naomi Wilkinson, BBC Bitesize presenter
BAFTA has partnered with Place2Be since 2016 as its core charitable work to nurture and inspire the next generation of creative talent. In 2021, our partnership won the Action for Children's Arts (ACA) Outstanding Contribution to Children's Arts Award.
This year, the Roadshow will continue to visit Place2Be partner schools across England, Scotland, and Wales.
Inspiring the next generation of budding creatives, designers, and content creators is central to BAFTA's purpose. We are thrilled to partner with Place2Be on our national Roadshow, bringing talent to regions across the UK to showcase the power of our brilliant screen industries. Nurturing children's creativity is crucial for mental wellbeing. It offers a huge variety of transferable skills, and we believe it has an important place in the school curriculum. This wonderful initiative champions a more inclusive screen industry by providing aspiration from an early age and highlighting the variety of career opportunities available.
Lisa Prime, Head of Children & Young People's Programmes at BAFTA