"We need to break the stigma" – Michelle West on having open conversations about suicide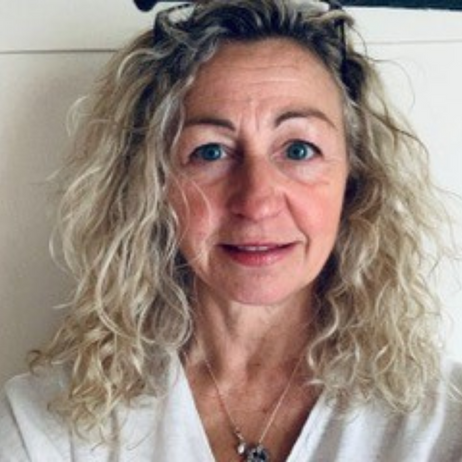 Co-founder and Trustee of the Sam West Foundation (SWF), established by Michelle and Chris in memory of their son Sam, to help other children, young adults and their families affected by mental health issues.
Michelle West, the co-founder of the Sam West Foundation and longstanding Place2Be supporter, advises on how to recognise and approach someone experiencing suicidal thoughts.
If a child or young person is experiencing suicidal thoughts, it can be incredibly difficult for them to talk about them, whether that be with a parent, teacher, or friend.  
Despite mental health and wellbeing becoming normalised in everyday conversations, suicide is often silenced. The topic of suicide is still seen as taboo, with many feeling uncomfortable talking about it.
As a society, we need to break the stigma around suicide by having honest and open discussions with each other. We wouldn't be afraid to ask a person how they feel if they had a physical injury. So why should asking someone who may be experiencing suicidal thoughts stop us?  
Suicide is the main cause of death in young people under 35 in the UK. People are often shocked when I tell them that over 200 schoolchildren are lost to suicide yearly.  
When a young person is experiencing suicide ideation, there may be subtle warning signs. Sam was a very happy, funny, outgoing, and creative boy before he was diagnosed with clinical depression. Everyone who knew him agrees; Sam lit up a room with his smile. I noticed he became irritable, withdrawn, and indecisive, prompting me to have a heart-to-heart conversation with him, teasing out what was going on for him. 
According to PAPYRUS, research suggests we can help prevent suicide in young people with appropriate early intervention and support. 
Here are some signs that a child or young person may be experiencing suicidal thoughts (PAPYRUS):  
Feeling sad, lonely, indecisive, or angry. 
Not enjoying the things that they once used to. 
Self-harming 
Display physical changes, such as loss of appetite or self-neglect. 
Giving away their possessions to their family and friends. 
Someone experiencing suicide ideation may verbally indicate how they feel, for example, "I don't want to live anymore." Often when somebody does this, they want to be heard and helped. Having someone approach and check in with them is a relief and allows that person to admit their feelings in a safe space.  
The stigma and our lack of knowledge around suicide mean that many of us are unsure of how to approach someone who may be feeling suicidal. We worry that by mentioning suicide, we might make things worse. However, we must remove that fear.  
By directly asking someone if they are thinking about taking their own life, we are creating a safe space for that person to talk about their feelings openly. Listen to them non-judgementally and give them hope that they are not alone and there is widely available support to help them work through this. 
Remember that some children and young people may feel more comfortable when talking to their friends rather than an adult.   
A conversation about suicide can be difficult, but we need to create safe spaces and not be afraid to ask questions of those around us. We can break through the stigma by approaching, asking and initiating a conversation with young people and listening to them about what is troubling them. Then we can support those around us who are experiencing poor emotional health and wellbeing. As a result, we set them on the pathway to recovery. 
Resources you may find useful 
PAPYRUS Prevention of Young Suicide in the UK charity dedicated to preventing suicide and promoting positive mental health and wellbeing in young people. Here are some useful links on how to approach someone who is feeling suicidal:  
PAPYRUS: Conversation starters tip  
PAPYRUS: Parents Guide 
Are you worried that a child or young person you know is thinking about suicide, or are you a young person experiencing suicidal thoughts? Call Hopeline UK for free on 0800 068 4141 to speak to one of their advisers. The service is available 9am–midnight, 365 days a year in the UK.