Supporting the children, families, and schools of Salford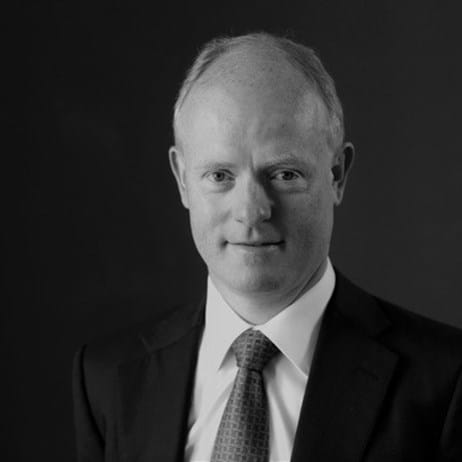 Chairman and CEO of Caxton Associates, Philanthropist and founding Trustee of the Law Family Charitable Foundation and the Law Family Educational Trust.
In a guest blog to coincide with the announcement of our new three-year Salford research study, Andrew Law of the Law Family Charitable Foundation reflects on why they've chosen to support Place2Be and school communities in Salford.
When Zoë, my wife, and I set up the Law Family Charitable Foundation (LCFC) in 2011, we had several core missions. Two of which were to engage with the charitable sector and assist areas of greatest social need: education, health and the arts.
Regarding actual LFCF giving, the first core belief is that our philanthropy should pursue causes where the Government cannot initially provide a solution. But instead, where an evidence-based approach will be powerful in promoting the cause on a grander scale. Essential mental health service provision is stretched to capacity, and substantial new investment is necessary.
The second belief is that impact should be measured to better calibrate both giving and implementation of projects. By working with Pro Bono Economics, Place2Be is putting a strong emphasis on measuring its work's impact and durability.
We are, therefore, extremely excited to be involved with Place2Be on the Salford research study.
The Law Family Salford Research project
This multiple-year programme will support school communities across Salford – and will provide evidence of how Place2Be's intervention can benefit pupils, parents and teachers.
But why Salford? Recent Public Health England figures show that 139.3 children per 100,000 in Salford have been admitted to hospital with mental health issues. The overall rate for England is 89.5 children per 100,000. We know that children and young people across Salford are suffering at a much higher rate than the UK average, and we want to do something to change this.
Salford has schools in the borough that aren't receiving any clinical commissioning group-funded support. We can think of no work more important than supporting the mental health needs of pupils, families and teachers across 20 primary schools in this area.
After discussing how best to assist the communities of Salford and measure the impact of that support, we chose to fund Place2Be. We hope that by measuring this programme's impact, we can develop a template of best practice for mental health in schools. And subsequently, other organisations, governments, local authorities, boroughs and schools can learn from this work.