Bridging the gap: building the children's mental health workforce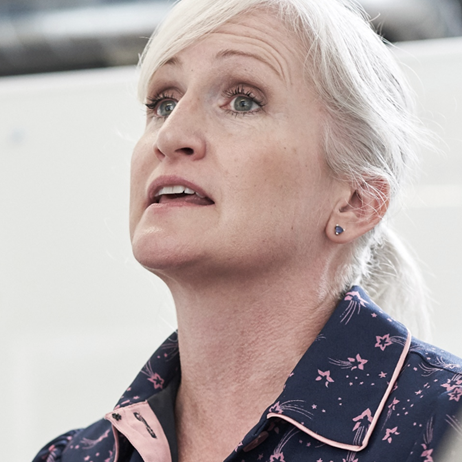 Director of Mental Health Workforce Development - With over a decade in programme design and delivery, Sarah joined Place2Be in 2018 as a Programme Leader. She previously led leadership development programmes in education with the Future Leaders Trust and Ambition School Leadership. She is a Gestalt psychotherapist with a small private practice. 
Sarah Houghton reflects on the challenges of building the children's mental health workforce and Place2Be's work training the next generation of child counsellors. 
At Place2Be, building the children's mental health workforce to meet the need in schools has always been a key part of our mission, alongside our work in schools, but we can't do that alone.
In addition to our training programmes, we work with UK counselling and psychotherapy training providers to facilitate placement experience for students who might want to work with children.
Over time, demand has grown much faster than the workforce, and there have never been enough counsellors or therapists. As different ways of working in mental health emerge and the need increases, that gap is widening.
While there is debate over exact figures, mental health provision averages roughly 10% of NHS budgets. Of that 10%, only an average of 6.7% goes to children's mental health services (or 14 times less than on adult services), so resources are sparse.
Historically, none of the funds have been invested in the training and development of counsellors. Instead, it has always been a private investment made by the individual. The result of this is a workforce that can afford not only the fees of training but all the supplementary costs too: books, time to do placements, personal therapy and supervision, and ongoing continuing professional development (CPD).
Few providers specialise in working with children, and fewer still focus on working in the school environment. Place2Be's in-house training helps to bridge those gaps.  
We recognise that training is a significant personal investment from individual students, both in time and money, as there is little or no government funding available to train. We look for ways to enhance that commitment for our staff, whether child or adult trained. 
Our focus is to train people to achieve their qualifications and, once qualified, provide ongoing CPD for those who pursue careers with us.  
We have programmes for adult-trained counsellors and therapists on placement or in post with us to ensure they have the foundation skills for working with children, according to British Association for Counselling and Psychotherapy (BACP) guidelines. And we will soon be bringing back our Certificate for working with children to deepen the skills of those adult-trained counsellors who want to work with children in school settings. 
We recognise the need to keep offering opportunities to develop your practice and enhance your career when working at Place2Be. The quality of our training reflects our commitment to that.
With that in mind, we have a range of specialised CPD areas internally developed and commissioned by other experts in their domains. For example, Papyrus deliver regular training on suicide prevention for young people. We are also bringing back our Level 6 Supervision qualification, subsidised for Place2Be staff.
Building the children's mental health workforce is my priority as Director of Mental Health Workforce Development and a key priority for Place2Be. 1 in 6 children and young people have a diagnosable mental health problem, and we need to ensure that all young people can access support when they need it.
Learn more about our counselling training and placements