Scottish Minister for Mental Wellbeing and Social Care Kevin Stewart visits Place2Be partner school
The Scottish Minister for Mental Wellbeing and Social Care Kevin Stewart was welcomed to Balgreen Primary School in Edinburgh to learn first-hand the impact of Place2Be's embedded mental health services.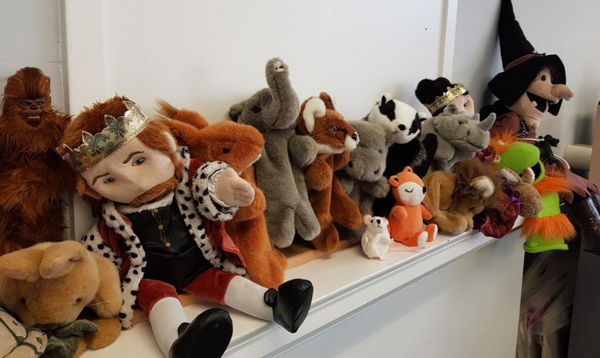 Mr Stewart started his visit with a tour around the school, which has partnered with Place2Be for over 20 years.
Pupils showed the Minister the Place2Be room, and then sat down with him and their Place2Be School Project Manager, Nick Ball, to discuss the different ways that Place2Be had supported them. All the pupils had previously accessed Place2Talk - a service where pupils book appointments with a Place2Be counsellor to talk about problems and worries. They shared how Place2Talk had helped them through difficult periods in their lives, including bullying.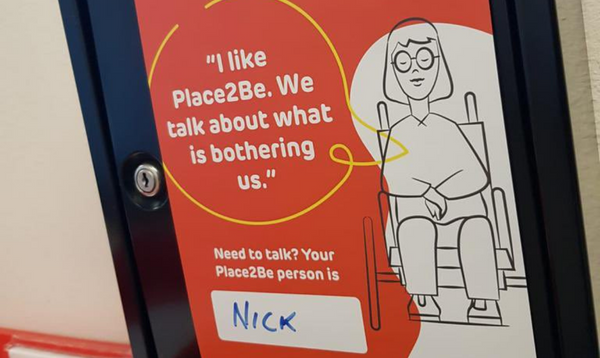 To better understand the service provided for families, the Minister then spoke with Place2Be's Family Practitioner and the mother of a child who had been supported by Place2Be. The mother shared how her once "distressed and violent child" had changed after the help of Place2Be's "miracle" sessions.  
Sitting down with teachers from the school, the Minister then heard about the wider impacts that Place2Be's mental health support has had on the school community; not just improving wellbeing, but in some instances improving academic progress and school work.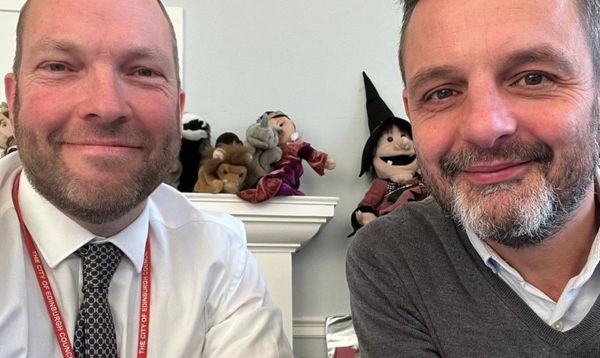 One teacher had asked pupils to list some of the benefits of having Place2Be in their school. Some of the reasons included:
More privacy to allow students to talk in confidence
Qualified professionals to talk to, which eases pressures on teachers to be counsellors
Less likely to be teased by peers
Advice about self-care  
Following the school visit, the Minister said: "We want all children and young people to have access to good mental wellbeing support throughout all stages of growing up and beyond. The third sector plays a key role in improving access to mental wellbeing care, and with the impacts of COVID-19 pandemic and the cost of living crisis, their work is more important now than ever.
It is apparent from my visit to Balgreen Primary that Place2Be is an integral and highly regarded part of the school community. With a key emphasis on early intervention and prevention, Place2Be's whole school approach ensures that children - as well as their families and staff - have appropriate, accessible support for their mental wellbeing.
Kevin Stewart, Scottish Minister for Mental Wellbeing and Social Care