Help improve mental health support for young people in secondary schools – join our Parent and Teacher Panels
Are you a teacher in a secondary school, or parent/carer of a young person in secondary school? Are you passionate about ensuring that more young people can access high quality mental health support in their schools?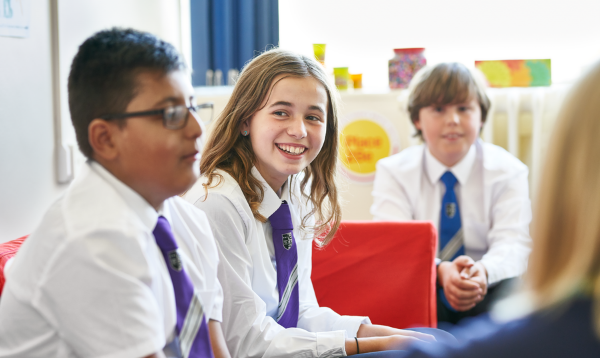 Place2Be is delighted to be working with the Anna Freud National Centre for Children and Families on an approach to supporting young people in secondary schools who are experiencing stress, anxiety and low mood.
We have already gathered feedback from young people and school-based mental health professionals, and we are now looking for volunteers to join our parent and teacher panels, to help us shape this work.
This opportunity is open to all secondary school teachers and parents – you do not need to be at a school which already has Place2Be support, but it would help if you had experience of accessing mental health support for young people/your child.
What's involved?
2x 1-hour online workshops with a small group of other parents or teachers (one before Christmas and one in January).
In the first workshop, we'll be asking for your ideas on how we can best communicate with young people, families and staff to make mental health support in schools more accessible.
In the second workshop, we'll be sharing the concepts and ideas we've developed for your feedback.
Everyone who attends the workshops will receive a £10 Amazon gift voucher.
To volunteer, please email Nadia Nieberg with a few lines about why you would like to be part of the panel by Monday 1 November.