Supporting the social, emotional and mental health needs of autistic students as they return to school
Supporting the social, emotional and mental health needs of autistic students as they return to school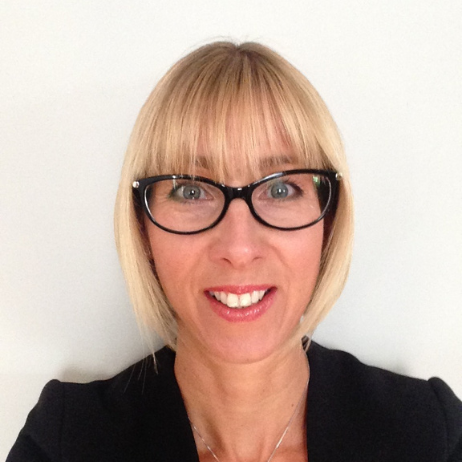 Principal Educational Psychologist – Julia has worked with children, young people, schools and families for 28 years. Originally a teacher, she trained to be an Educational Psychologist in 1996. She has worked in mainstream schools, special schools and pupils referral units (PRUs), and joined Place2Be in 2013.
For World Autism Awareness Week, one of our Principal Educational Psychologists, Julia Clements, reflects on the impact of the pandemic on autistic students, and the ways in which we can support them as they return to school.
Evidence suggests that the coronavirus pandemic and subsequent lockdown deepened existing inequalities in society; we have all been affected, but we have not all been affected equally. There is no doubt that the coronavirus pandemic has been particularly tough for students with special educational needs and disabilities (SEND) including those who are autistic. If you are autistic, even relatively small changes and unexpected events can trigger intense anxiety. Some autistic students will have taken time to adapt to online learning or homeschooling and may now be finding the return to school quite overwhelming, for a number of reasons.
Autistic students have differences in how they communicate and interact socially with others. Not being around friends and familiar teachers may have made some autistic students feel disconnected, lonely and isolated during lockdown. At the same time, the return to school may have placed social demands on them that non-autistic students take for granted – for example, the ability to chat casually with friends at break time or work as part of a group. Many autistic students have sensory differences which means they could experience the return to school as noisy and busy, full of smells, sights and sensations that may feel overwhelming. Some autistic students may have actually preferred learning from home as they were able to learn in a way that suited them best and had more time to spend on their special interest – a hobby or activity that they enjoyed, made them feel good and helped them to cope with anxiety.
Anxiety is a real difficulty for many autistic students, particularly in social situations or when facing change. However, because of a desire to 'fit in' with others, many autistic students, especially girls, may try to mask their true feelings or bottle up their anxiety. This can take its toll and lead to a 'meltdown' whereby a student becomes completely overwhelmed by a situation and temporarily loses control or a 'shutdown' whereby a student has to 'switch off' in order to cope. Meltdowns and shutdowns are responses to feeling completely overwhelmed and are intense, exhausting experiences. Some autistic students will just about make it through the school day, but then experience a meltdown or shutdown at home.
As the term progresses, it is important to attend to the mental health of all students and pay particular mind to the mental health of students with additional needs, including autistic students. When thinking about the mental health and well-being of students with autism, it may be helpful to consider the following:
How can autistic students be enabled to access the relationships they want and need at school?
We know that many autistic students spend a lot of energy trying to fit in and by doing so hide their true feelings and true selves. This is often referred to as 'masking' and 'camouflaging'. It is important that autistic students have people at school who understand, support and include them – which means accepting them for who they are. A sense of belonging is vital to students' well-being so think creatively with your autistic and non-autistic students about how this can be achieved at school. How might clubs, groups and other activities become more autism-friendly, for example?
How can autistic students be supported to manage their anxiety?
Many students will be feeling more anxious than usual right now – but for autistic students, their already heightened levels of anxiety may be exacerbated. Ensuring that anxiety does not overwhelm their ability to function at school is important, so talk to your autistic students about anxiety, how it shows up in them (i.e. in their thoughts, feelings, bodies and behaviours) and what they can do to help manage at school. For example, some autistic students find stimming (such as fidgeting with objects) helps them to feel calmer. For others, they may need a safe, quiet space in school where they can go when they feel overwhelmed. Masking and camouflaging may mean that it is more difficult to recognise the signs that your autistic students are experiencing anxiety, which could lead to them missing out on vital support for their mental health.
Remember that every autistic student is different, and so taking an individual approach to understanding and supporting their social, emotional and mental health needs in school is key.
Other resources you may find useful: