Lemn Sissay becomes an ambassador for Place2Be
Place2Be is excited to announce that writer and broadcaster Lemn Sissay OBE has become our newest Ambassador.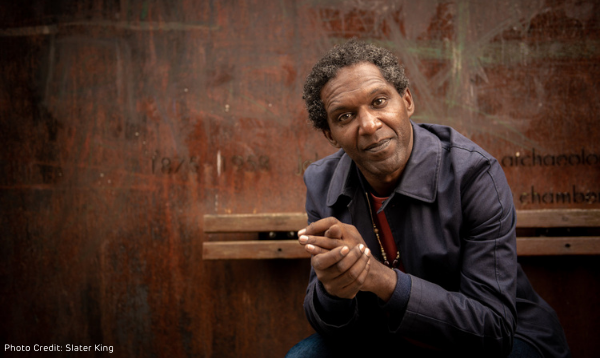 Lemn is a passionate advocate for mental health support, care and compassion for children and young people, especially those who are traumatised, marginalised and in the care of the local authority.
Lemn is a BAFTA-nominated International prize-winning poet, writer, playwright, and broadcaster. He is Chancellor of The University of Manchester and holds Honorary Doctorates from The Universities of Huddersfield, Manchester, Kent and Brunei. Lemn founded the Gold from the Stone Foundation and holds a number of trustee and patron roles with organisations supporting young people in the care system.
Speaking about his new role with Place2Be, Lemn - who is currently writing his first children's book - said:
"More often than not adults in therapy will go back to their childhoods to find behaviours, traumas and events which affect how they are as an adult - which are the reasons why they were in therapy in the first place.
"Half of mental health issues in adults can be traced back to problems that happened to them before the age of 14. So it makes total sense that children's mental health is rising in priority, but why isn't children's mental health thought of as normal a subject for children to concentrate on? In the same way that we think of sports for keeping children healthy and open and in contact with their environment."
I look forward to the day that mental health is thought of exactly the same way as physical health and I'm so proud to be the newest Ambassador of Place2Be, who are doing so much to break down those stigmas and make it part of everyday life for children to talk about their mental health and wellbeing and to seek out or make use of support in their schools.
Lemn Sissay
In this video to mark the Ambassador announcement, Lemn touches on his painful traumatic childhood; of being born to an ostracised disenfranchised teen mum and fostered from birth, before being handed back into the care of the local authority aged twelve.
"I'm sharing my story to show you the depths of the trauma from which creativity saved me. This is a story of loss, but it is a story of redemption as well. I want you to feel as if you're getting on the plane of the story of which I'm the captain and I'm going to make an announcement now to say that it's going to be a safe journey: We'll go up a few hundred words and there'll be nothing beneath us but the occasional metaphor. Just sit back, relax and think of it as a podcast. What I don't want to do is leave you feeling loss because the story can be emotive…"
Welcoming Lemn as an Ambassador, Place2Be's Chief Executive, Catherine Roche said:
"We know from our work in schools day in day out around the UK, that not only can we help children to build resilience; to build the ability to ask for help when they need, and to be able to solve problems at an early stage themselves or with parents, peers, or school staff, but we also know it makes a real difference in how they grow up and engage in their learning and go on in later years."
I am honoured and delighted to welcome Lemn to Place2Be. Someone whose personal journey is testament to resilience and creativity - values which guide and shape so much of what we do here at Place2Be.
Catherine Roche, Chief Executive of Place2Be