For now, being 'good enough' can be a consolation - Rebecca Wilkinson-Quinn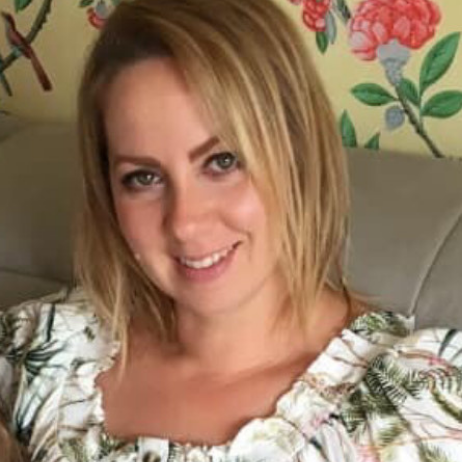 Clinical Lead for Scotland - Rebecca joined Place2Be in 2007, and is responsible for our work in secondary schools across the UK. Rebecca is a HCPC registered Art Psychotherapist and clinical supervisor with over 20 years' experience working with children and young people in school settings.
In a piece originally published in The Scotsman, Rebecca Wilkinson-Quinn, Place2Be's Clinical Lead for Scotland and Wales, reflects on parenting during the pandemic and shares her advice for parents on supporting their own mental health.
As a working mum to young children, I laughed at the thought of writing something around parental mental health in current times.
I didn't want to approach this as a professional outside of the struggles of performing the impossible task of home-schooling, working, parenting and staying sane, as this just wouldn't be authentic. Let's be honest: it's really, really hard.
I also didn't want to write this from the standpoint of someone who has all the answers. I would not dare to patronise the quite frankly amazing job that parents are doing. For me, parents are the unsung heroes of the pandemic.
During this time, I have taken much inspiration from a poem by an unknown author 'We are not in the Same Boat'.
I am acutely aware that despite my own exhaustion, that your toddler announcing in your Zoom meeting that they've 'done a poo', or the guilt of your children watching their third movie of the day, would be considered a walk in the park for many families right now.
It is therefore worth remembering again that despite being in the same storm, we are indeed in very different boats. This storm is impacting us all in very different ways and our resources for navigating this are unique. One part of the poem reads:
"Let us not judge the one who lacks, as well as the one who exceeds. We are different ships looking to survive."
This is true when thinking about each other as parents, as competitiveness and lacking come to the fore. This is also true for us; this is an internal struggle. It is worth thinking for a moment about how we show ourselves empathy and respect. I can only speak for myself in that I have often felt that I am working from a place of deficit, unable to attend to my work, my children, my partner and myself in the ways I would like.
''We should not put pressure on ourselves to be effective full-time workers, parents and teachers. We need to console ourselves with 'being good enough, whatever shape that takes in the context of our lives.''
Where is the space for us as human beings outside of doing our many people-pleasing roles? In the world of psychotherapy, we also say it's important to fit our own oxygen masks first. So please always try to make time for yourself.
Here are some simple thoughts for nurturing mental wellbeing, that I myself am trying to follow:
Make time each day to be kind to yourself and congratulate yourself for all you are achieving
Think about what you need as coping strategies and ask if these strategies are helping.
Find something that makes you laugh – it's very therapeutic.
Try to connect with others in a positive way every day – it might be a quick call; a wave to a neighbour through the window; or chatting to family online.