How to support a child or young person who is self-harming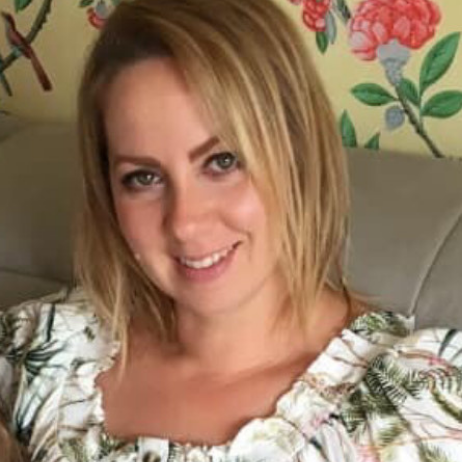 Clinical Lead for Scotland - Rebecca joined Place2Be in 2007, and is responsible for our work in secondary schools across the UK. Rebecca is a HCPC registered Art Psychotherapist and clinical supervisor with over 20 years' experience working with children and young people in school settings.
Earlier this school year, Place2Be's school-based staff noticed a significant increase* in the number of young people self-harming, particularly in secondary schools. In response to this, Rebecca Wilkinson-Quinn shares her advice and offers some practical ways in which parents and carers can support a child who may be self-harming.
Self-harm is most often used as a coping strategy for dealing with psychological pain. It isn't attention-seeking, it isn't a 'cry for help' or something that can be 'cured'. By nature, there are many different factors that could lead a young person to self-harm, including but not at all limited to bullying, pressure from school, anxiety or depression. In fact, to make it clear, self-harm can affect anyone, of any age, from any background.
It's important to remember that people who self-harm don't always have suicidal feelings. Instead, the act of self-harm is often a coping mechanism to help them deal with life's stressors.
What can I do to help?
Suspecting or discovering that your child is self-harming can cause an overwhelming array of emotions – panic, guilt, shame, anger, sadness, frustration – all of these are normal reactions.
But remember it's not your fault and trying to rescue your child by asking them to stop, may not be the best strategy in the immediate moment. Here are a few things you can try if you suspect your child is struggling with self-harm:
Communication is key. Talking about self-harm can be tough for everyone involved. Try to be patient, take your time and try not to push for more information than they are willing to give. The most important thing is to make them feel heard and avoid any language that could be considered lecturing or condescending. You know your child best, so try finding a way of communicating that works for them. 
Acknowledge their emotions. You might feel an urgent need to understand why this is happening, but it is best to give your child time and space to talk in a way that they're comfortable with. You do not need to have the answer. What's more important is to be there with your child and acknowledge what they are feeling.
Focus on the now. It can be really tempting to ask a lot of questions to try and find out as much as you can about your child's self-harm. However, it is all too easy to slip into interrogation mode. Reliving the self-harming acts may be embarrassing or even traumatic and is not always helpful. Try to focus on the here and now and what would help moving forward.
Explore alternative coping strategies. We know self-harm is often used as a way of coping with psychological pain. When talking to your child, try focusing on the feelings that led to the act and help them to explore alternative ways to cope and distract from difficult feelings. Different things will help different people, but examples may include going for a walk, listening to music, deep breathing or even embracing their emotions and having a cry. Distraction is a good technique, and by using alternative coping options and distraction, the length of time between acts of harming may be built up.
Reinforce stability. For children, many aspects of life may feel uncertain, whether it's changes at school, at home or an increased need for independence. The more we create an environment of stability, the easier it may be for your child to navigate challenging emotions. If your child is struggling with their emotions, knowing they have trusted people that they can depend on can be comforting. Remind them you are there for them – no matter what.
Maintain normality. It can be helpful to keep a sense of normality at home, whatever that may look like for you, and this will help your child feel secure and in control. Self-harming behaviours can go hand-in-hand with isolation and can be embarrassing, so it's most likely they won't want to be the centre of attention. Carry on as you would whilst staying aware and supportive.
Create a 'Safety Plan'. A safety plan is a document, physical or digital, that is easily accessed and contains useful information. You could include practical elements, such as sources of support and emergency numbers, as well as some more emotionally focused content, such as listing triggers for self-harming behaviour, or alternative methods that help your child calm down when stressed. If you feel a plan would be helpful, remember it is important that the content is decided by you and your child together. If you feel this would be useful, please let your child's school or their GP to support a joint safety plan being completed.
Remember, you are never alone when it comes to dealing with your child's self-harm. Your GP should be your first port of call, but your child's school would also be very important to include in this. Wider support is always available too – check what is on offer within your local area, use the dedicated services listed below, and above all, approach the subject of self-harm with the compassion and warmth you would want yourself when you feel everything is becoming a bit much. It is also important to note that supporting anyone with self-harm is distressing. Your GP and the list of resources are also there to support you too.
Other resources you may find useful
If you are worried about a child or young person, the below resources may be helpful.
* Place2Be's school-based staff noticed a significant increase in the number of young people self-harming when compared to the same time period the year before.