My journey with Place2Be - Rebecca's Story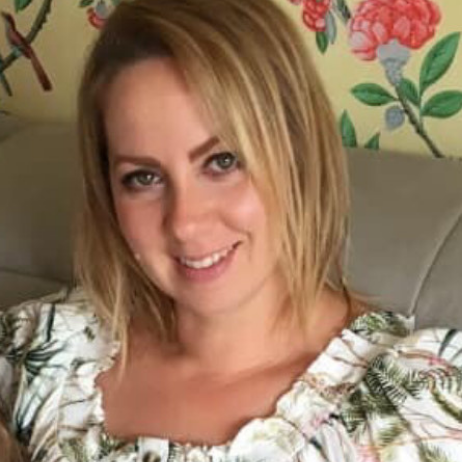 Clinical Lead for Scotland - Rebecca joined Place2Be in 2007, and is responsible for our work in secondary schools across the UK. Rebecca is a HCPC registered Art Psychotherapist and clinical supervisor with over 20 years' experience working with children and young people in school settings.
"I would like to say that I had always wanted to work in children's mental health, but I'm afraid I can't."
"My career journey is something that has evolved. I am from a small place on the end of a cliff in Northern England. I was the first in my family to go to university and I'm not sure my parents felt that Fine Art, and even less so Art Psychotherapy, was a tangible career choice.
"I had my own struggles at school, especially as a teen. Over the years I realised that I used my art-making to externalise my inner world - to step back and view it and to have this viewed by others.
"Essentially, I used my art as therapy, which really wasn't a common thing when I was at school. At this point, I didn't know it could be used to help others deal with their emotions.
"My journey with Place2Be began as a trainee Art Psychotherapist, with Place2Be coming into my university. What particularly drew me to a placement was the structure, training opportunities, onsite supervision and future career prospects.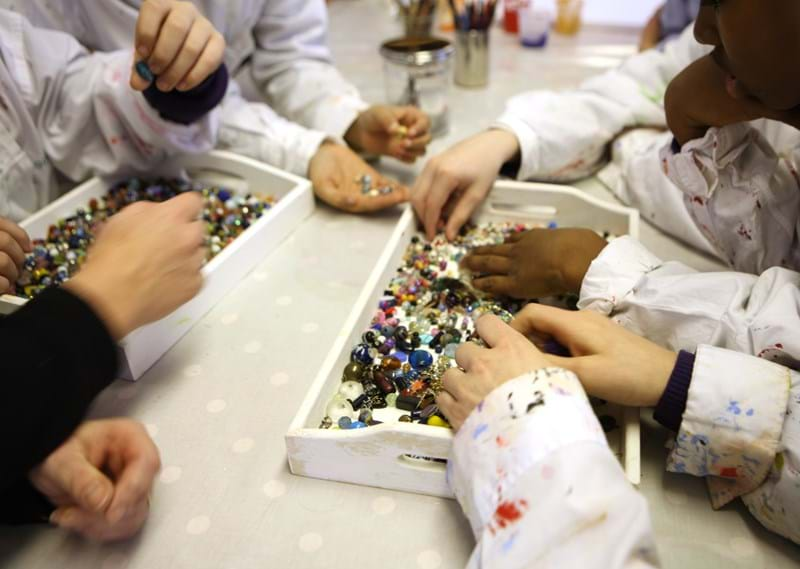 "During my first placement at university, I worked with adults and felt that working with children would give me a good diverse experience. The creativity and playfulness within the model were also a big draw, with the chance to work with other counsellors and therapists from different modalities.
"What I didn't expect was how much the children would amaze me. Even now, the way that they know what to do in the Place2Be room, for example, making paint and glitter potions as a way to express their feelings of helplessness for an ill parent and then gain support around this never fails to amaze me.
"There is something magical about children and young people's creativity that supports healing and it's a privilege to be part of that.
"I remember all the children from my placements, however, one, in particular, stuck with me. Peter* (age eight), moved from appearing frozen and silent to being able to communicate with me through his art.
"His art became play and he began to be able to communicate and develop a relationship with me.
"He went from being a young boy who had no friends and could not accept help from his teacher, to having a group of friends and beginning to progress at school following our Place2Be sessions together.
"There were still many challenges, but Peter now had a voice, a way forward and the start of a more positive future.
"I have worked with Place2Be in a paid role for 14 years now. The organisation continues to offer me the opportunity to develop and progress in my career.
"I have many stories from the different roles I have had; working in schools and supervising, managing, and training our counsellors and therapists who provide face-to-face work with children, young people, parents/carers, and school staff across Scotland.
"A year and a half ago, I was successful in securing a role as the Clinical Lead for Scotland. This means I work alongside the Director for Scotland and ensure the clinical quality of our services.
"It makes me immensely proud that our school communities receive high-quality mental health support, and that at such a young age, children can gain an awareness of how to keep themselves healthy, thrive and access support when they need it.
"Looking back, I would have benefitted from this at school and feel so privileged to be able to provide our service to schools in Scotland. Place2Be has supported me to grow personally and professionally.
"Although the vision of my career has evolved, I know that whatever role I am working in, Place2Be makes a huge difference to the lives of many. So, I am still here; for all the Peters out there and to support others in carving out their own career paths."