Prioritising children's mental health as they return to school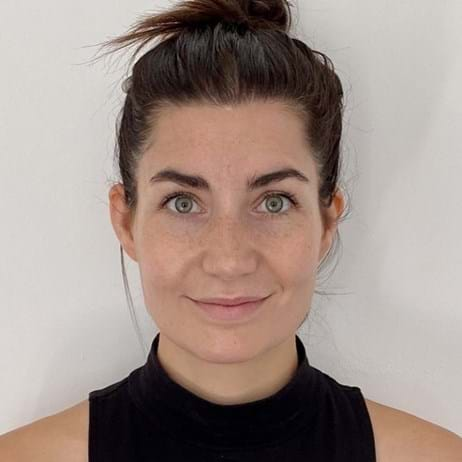 PhD student at the University of Cambridge - Formerly a qualified teacher, Lauren is currently undertaking a PhD at the University of Cambridge (MRC Epidemiology Unit). Lauren's PhD explores who engages in school-based health prevention research and seeks to identify opportunities for inclusive participation.
Former Secondary School Teacher and current Research Assistant at the University of Cambridge, Lauren Cross, writes a guest blog for Place2Be on prioritising children and young people's mental health as they return to school following closures due to Covid-19.
This week, millions of children and young people, their teachers, and parents are preparing to make the return to school in England and Wales, with schools in Scotland already back. With all pupils, in all year groups, expected to return full-time, for many this will be the first experience back in a classroom since school gates were closed in March. Whilst this represents another tentative step back to normality, this will also be a critical period of adjustment. The return to school should therefore be considered a process and not a one-off event.
The need for children and young people to adapt during Covid-19 has been universal, however each set of circumstances and reactions to change will be unique. For many, lockdown and learning from home has been difficult with research highlighting a decrease in young people's mental health during this time, and some may have even experienced bereavements and conflict. For others, who perhaps find traditional methods of education more challenging to access, this period has provided a welcome respite associated with increased wellbeing.
This means that children and young people are likely to have very different expectations and emotions about returning to school. Some will be filled with excitement, whereas for others transitioning back into the classroom will be a daunting prospect. Equally, the way in which children and young people may express these emotions will also differ from child-to-child, and even the same child may react differently on different days.
Children and young people shouldn't be expected to 'snap-back' instantly, and efforts to support mental health should be sustained and embedded throughout the academic year. With an unprecedented time spent out of the classroom, there is legitimate concern over children and young people falling behind. Whilst the temptation may be to launch back into academic study, it is also essential that mental health is prioritised (and children learn best when wellbeing is high).
The classroom and school environment may also look and feel very different, with new social distancing and hygiene procedures in place including staggered start-times, one-way systems and reduced physical contact. This lack of familiarity and uncertainty may be a potential source of stress for school returners (and in particular for those with additional needs for example Autism Spectrum Conditions), making it difficult to remember and keep to the new rules. Taking time to discuss these changes, and where possible show through images and videos, may help ease this transition. Similarly, maintaining open chains of communication between children and young people, schools, and parents, and developing networks of support will also be essential over the next coming year.
There will be no 'one-size-fits-all' solution and navigating the return to school will be complex for all. Flexibility, communication and ongoing support will be three essential ingredients in navigating this period. This will help provide children and young people a safe space to reflect, seek support, and begin to recover from their experiences of Covid-19.
Looking for more support?
If you or your children are struggling, it's really important to talk to someone. If this can't be face-to-face, you can find contact details for a range of organisations who can provide immediate support here.
Remember as parents and carers it is equally as important for you to look after your own mental health. For more information on how to support your children, you can find further advice from Place2Be here.
Place2Be has put together a series of resources focused on community recovery, to help headteachers and school staff start to bring their schools back together. Download for free here.
This blog was written in a personal capacity and does not necessarily reflect the view of the organisation.