Launching BAFTA Kids at Home with Place2Be
Our friends at BAFTA Kids have enlisted some famous faces to share their film, TV and game recommendations to help inspire children, and keep families entertained whilst they're at home.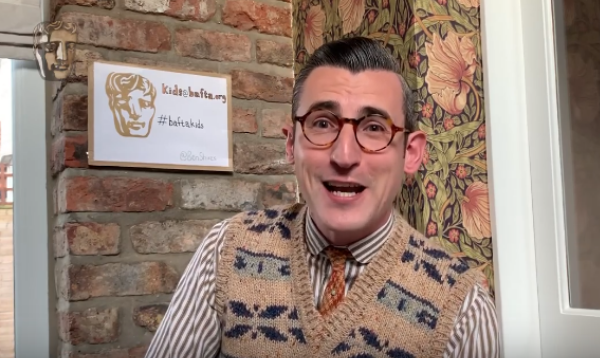 Since 2017, BAFTA Kids and Place2Be have visited schools in England, Scotland and Wales with exciting activities, including a 'Behind the Scenes Assembly' and a 'Presenting Masterclass' led by special guests from the world of children's television.
With many children at home as a result of the coronavirus outbreak, we are excited to launch BAFTA Kids at Home with Place2Be. Over the coming weeks, the BAFTA Kids TV presenters will be sharing their favourite films, TV shows and characters with us, and we'll be sharing activity ideas for you and the family.
Watch Ben Shires and Arielle Free's videos to learn more:
We all know how important being creative and using our imagination is for mental wellbeing. Films, games and TV can transport us to new worlds, help us understand our own emotions or simply make us laugh.
Ben Shires, CBBC Presenter
Make a day of homework and school a little bit better by treating yourself to a good old fashioned musical dance-along film!
Arielle Free, BBC Radio 1 DJ
New videos will be added to Place2Be's Instagram TV channel and to the BAFTA Kids & Teens YouTube Channel over the coming weeks.
Have you got a favourite film, character, game or TV show you want to share with BAFTA Kids? Email kids@bafta.org with your ideas, name and age, and a famous face could give you a shout-out!