Place2Be secures funding from new partner Morgan Stanley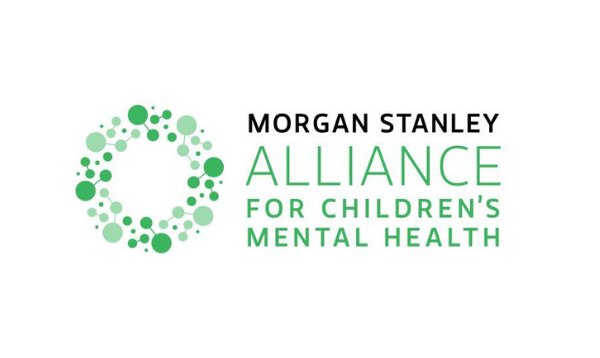 Place2Be has been selected as a grant recipient and charity partner by investment bank Morgan Stanley, as part of the bank's global Alliance for Children's Mental Health (the "Alliance")
The Morgan Stanley grant will enable Place2Be to rapidly expand its 'Mental Health Champions - School Leader' programme to another 150 schools in London, almost doubling its reach to school leaders, supporting senior school staff to create 'mentally healthy' schools where children can build lifelong coping skills and thrive.
In addition, the grant will also enable development of an online hub for on-demand mental health expertise for school leaders and a digital training programme to improve class teachers' knowledge and skills in supporting their pupils' mental health, reaching up to 500 schools.
The announcement was made during Children's Mental Health Week, created by the charity to raise awareness of this important issue.
The Alliance, which brings together key global leaders in the children's mental health space, aims to address strategically children's mental health concerns and the far-reaching challenges of stress, anxiety, and depression.
To celebrate the new partnership during Children's Mental Health Week, Morgan Stanley visited a Place2Be partner school in South East London to get a first-hand look at the charity's work. Surrey Square Primary School has been working in partnership with Place2Be since 1999 to support the emotional wellbeing of its pupils, families and staff.
Through our global commitment to children's wellbeing, we are delighted to be partnering with Place2Be in the UK to address mental health in early childhood and be part of an initiative that is setting the standards on the whole school approach.
Clare Woodman, Head of Morgan Stanley EMEA
Catherine Roche, Place2Be CEO added:
"We are delighted that Morgan Stanley has chosen Place2Be as one of its charity partners for the global Alliance for Children's Mental Health. This support will help us to scale our proven programme for school leaders and their teams, helping them to create mentally healthy learning environments across schools in London.  Prevention and early intervention plays a crucial role in addressing the global mental health challenge and we greatly welcome Morgan Stanley's investment in this vital area.''